Japanese authorities have arrested four staff members of the Tokyo Olympic Games from the United States and Britain after they were accused of using cocaine, police revealed on Tuesday.
The male suspects, including American Dalton Ray Bouquet, 22, and Englishman John Benjamin Lockwood, 46, have been arrested by police for violating the Narcotics and Psychotropics Control Act after they allegedly consumed cocaine between July 3 and 5 in and around Tokyo.
However, all four suspects have denied the charges, according to the Azabu Police Station.
Authorities said the offense came to light after the offenders began drinking at a bar in the Roppongi entertainment district at around 8:00 p.m. on July 2, according to the Tokyo Reporter.
Moments later, Bouquet, who had too much to drink, then broke into a nearby condominium building in the Roppongi entertainment district of Minato Ward, prompting police to arrive at the scene and arrest him.
No further details were supplied to the media as to how the other three got arrested. However, the results of their urine analyses returned a positive result for cocaine, which led police to slap them with charges related to the use of the illicit drug, NHK World Japan reported.
Authorities say all four suspects, who recently came to Japan and stayed in an accommodation facility in Minato Ward, have vehemently denied using the drug.
The men came to the country between February and May to work for Tokyo-based Aggreko Events Services Japan, a local subsidiary of a foreign-owned firm dealing with electric generators. They commenced their duties upon completion of the mandatory 14-day quarantine.
The Olympics contracted the business to install and manage power sources at their venues. The company has since vowed to fully cooperate with the police investigation. They assured that the suspects have also been suspended from their posts.
"We deeply apologize for any inconvenience this incident may have caused to the people of Japan, the Tokyo Organizing Committee of the Olympic and Paralympic Games, the athletes, and the many people who are working to ensure the safety of the Tokyo Olympics," Aggreko Events Services Japan said in a statement.
Meanwhile, the Tokyo Organising Committee of the Olympic and Paralympic Games has moved to slam the offenses, noting that the incident had "tarnished" the Olympics and should not have occurred.
The committee has vowed to take extra measures to prevent a recurrence of such an incident, keen to restore the public's trust in the international multi-sport event.
The 2020 Summer Olympics will be held in Tokyo from July 23 to Aug. 8, 2021, without crowds following the recent issuance of a state of emergency in the capital city on Monday at the back of its swelling COVID-19 infections.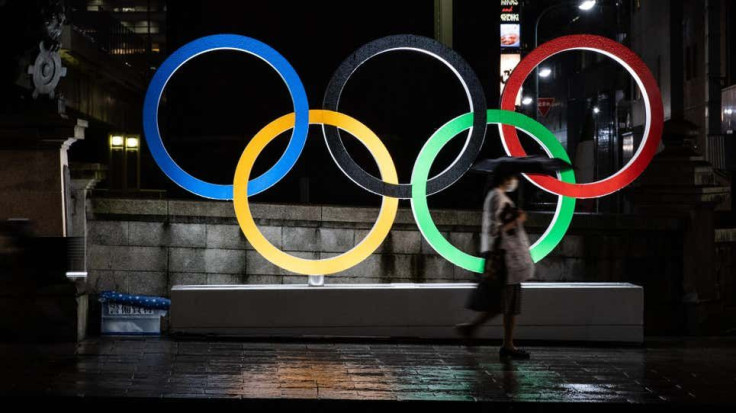 © 2023 Latin Times. All rights reserved. Do not reproduce without permission.