Two men are facing serious charges for stealing the body remains of military veterans over in Central Florida and then selling them to use them in religious practices. The two men were identified as Brian Montalvo Tolentino and Juan Burgos-Lopez.
The two were charged with four counts of disturbing contents of grave and abuse of a dead body, the Polk County Sherriff's Office said in a statement. Additionally, Burgos-Lopez was also charged with buying, selling and trafficking dead bodies.
When asked by investigators, the two men revealed that they use human remains as part of their religious practice known as Palo Mayombe. This is an African-Caribbean religion related to Santeria.
"This case is one of the strangest cases we've ever seen in Lake County," Lt. John Herrell of the Lake County Sheriff's Office said. "Fortunately, this sort of thing doesn't happen often here."
Authorities were called to the scene when an unnamed individual noticed vandalism at the Edgewood Cemetery over in Mount Dora. Four graves were found to have been disturbed with the skull of the bodies removed.
What tipped the investigators were some cigars left at the scene. These were sent for DNA testing and one sample was traced to Tolentino.
The Lake County Sheriff's Office collaborated with the Polk County Sherriff's Office with the latter obtaining a search warrant for mouth swabs from Tolentino for DNA comparison. Tolentino eventually confessed and said that he went to the cemetery with another individual.
Tolentino admitted that it was them who removed the heads from the four graves discovered open and that the skulls were to be used in religious practices.
When police searched the home of Burgos-Lopez, they found cauldrons filled with dirt, bones, sticks, feathers and other items. Authorities later explained why the bodies of dead veterans were the target.
"They chose veterans' graves due to the fact that their religion demands that the remains are from those who have 'done something heroic,'" authorities stated.
Tolentino and Burgos-Lopez were taken to the Polk County Jail and were held with $40,000 bonds each. Both have already been released per jail records in a report from the New York Times.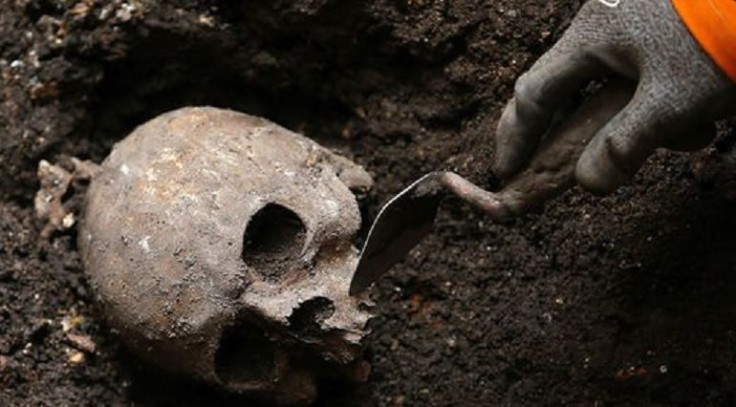 © 2023 Latin Times. All rights reserved. Do not reproduce without permission.