The New Mexico state's Department of Health announced on Wednesday, Sept. 22, that att least two men are confirmed to have died from Ivermectin poisoning after contracting COVID-19, warning against using the horse dewormer to self-medicate against the virus.
The two patients, ages 38 and 79 and still unnamed as of press time, were reportedly infected with COVID-19 but attempted to mitigate its effects by using Ivermectin horse dewormer. One of them was on dialysis and suffered kidney failure as a result of self-medication, according to the New York Post.
"I know that one of the patients had a fairly serious issue with COVID… The patient was on dialysis and ivermectin was basically taken in lieu of or instead of effective treatments," Dr. David Scrase, acting head of the New Mexico state's Department of Health, said.
Ivermectin is the drug of choice of many right-wing outlets for treating COVID-19, in spite of no conclusive evidence proving the effectiveness of the dewormer against the virus. The FDA has issued several warnings against using the drug to self-medicate, according to the Independent.
"It's the wrong medicine for something really serious," Dr. David Scrase said.
"Animal drugs are often highly concentrated because they are used for large animals like horses and cows, which can weigh a lot more than we do – a ton or more. Such high doses can be highly toxic in humans," the FDA said about the subject.
Ivermectin is used against parasites in animals and has only been approved for use in humans in cases such as parasitic worms, head lice, and skin conditions like rosacea. It has no proven use against COVID-19 or any other viruses, ABC affiliate WFTV reported.
"The jury is out on ivermectin. It is not recommended by the FDA for this indication of treating COVID," Dr. Scrase added.
As the usage of the horse dewormer increases across the country, many are worrying about the side effects that the poisoning can do on humans. New Mexico Poison and Drug Information Center director Dr. Susan Smolinske said that usage of ivermectin can cause severe effects on the brain and the body.
"It gets into the brain, and if you take a high enough dose, it has difficulty getting out of the brain," she said.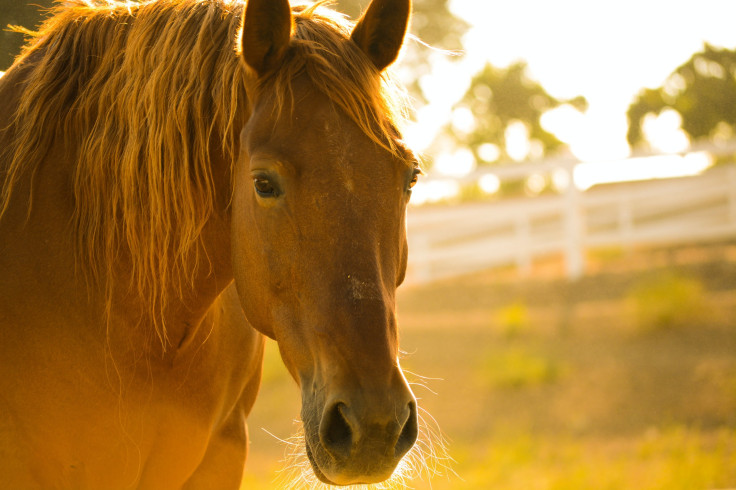 © 2023 Latin Times. All rights reserved. Do not reproduce without permission.