An unidentified flying object (UFO) with flashing red and green lights was reportedly spotted hovering above a Derbyshire town.
Plane spotters also reported that around the same time, multiple aircrafts had been prevented from landing at East Midlands Airport Friday evening, reported Mirror.
Bill Pearce filmed the mysterious object from a residential street in Long Eaton. Derbyshire Live got hands on the five-minute footage of the object. In the video, the UFO was seen hovering in one spot. Pearce and another onlooker were heard talking about what they were watching. The onlooker remarked at one point that they "might be on X-files."
Later in an interview, Pearce said that when he got home from a pool match, his neighbor was outside "waving at something in the sky." Initially he looked out and he thought, what is that? He noticed that the object was changing colors. He recalled that a few years ago, he saw a white light in the sky and "it shot over to one side and stopped then did it again to another and then it just shot off." He said that it wasn't a plane but he "never saw anything in the news about it."
Pearce shared that people seemed to think that it was a drone when he put the video on Facebook. According to him, some comments said that it was a plane but he stressed that "it's not a plane because it didn't make any noise." He noted that there were some issues that caused aborted landings at East Midlands Airport so "they may be linked."
Nottinghamshire Live reported that many planes had delayed landings at East Midlands Airport on Thursday night and in the early hours of Friday, according to Flight Radar. The aircraft's flight path showed that some were left circling the airspace above Leicestershire. Later they were cleared to land.
The craft was in fact a drone from the nearby Download Festival, according to a theory by East Midlands Airport Spotters. Around the time of the UFO spotting, several music fans were arriving at Donington Park for the UK's largest rock festival. Many speculated that a fan might have launched a drone.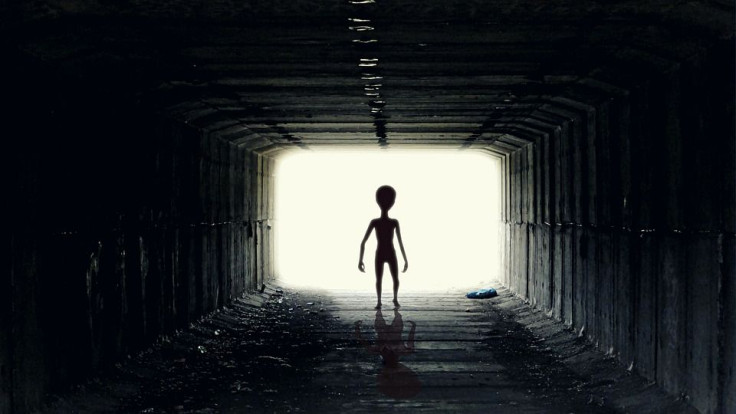 © 2023 Latin Times. All rights reserved. Do not reproduce without permission.