Police in Japan managed to find and arrest the Ugandan weightlifter who had gone missing from the Olympic camp last week. The search for 20-year-old Julius Ssekitoleko began after he illegally left the camp and failed to return. Based on tips and surveillance videos, the athlete was finally tracked to the city of Yokkaichi in the Mie Prefecture.
Ssekitoleko had arrived with the rest of the Ugandan team on June 19. He remained quarantined with the rest of the team in Izumisano city, Osaka Prefecture. The team ended its quarantine on July 7 and started training. However, the young weightlifter was informed that he would not be able to participate in the Olympics due to the quota system. This meant that he and his coach would have to return to Uganda soon.
According to Al Jazeera, Ssekitoleko failed to turn up for a COVID-19 test on Friday, July 16. He was also not found in his hotel room. He had left behind a note that stated why he was missing. In the note, he wrote that he did not want to return to Uganda due to the deplorable conditions there. He wanted to remain in Japan and find work. He requested that his belongings were sent to his wife.
Upon arrival, a member of the Ugandan team had been tested positive for coronavirus when they arrived at the Narita International Airport last month. Another member of the team also tested positive a few days later. There were concerns that Ssekitoleko could be carrying the virus as well.
Police discovered that the athlete had bought a Shinkansen bullet train ticket to Nagoya, Kyodo News reported. He met with another Ugandan national in Izumisano city. Ssekitoleko was visiting Yokkaichi when police caught up with him. He did not resist arrest. During his questioning, he reportedly broke into tears multiple times explaining how he did not want to go back.
The escaping act pulled by the athlete raised concerns over the COVID-19 safety measures in Japan. Athletes are expected to follow a strict set of rules to prevent the virus from spreading. Athletes are limited to certain locations like their accommodations, practice areas and event venues. They have been asked to avoid contact with members of the public. Ssekitoleko's actions put him and members of the public at risk of contracting the virus.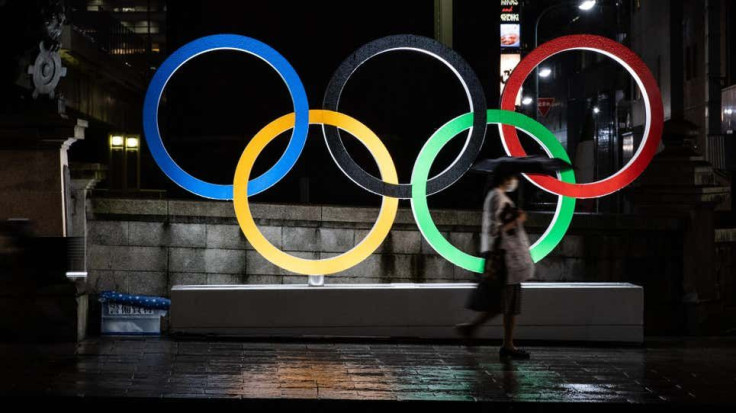 © 2023 Latin Times. All rights reserved. Do not reproduce without permission.