Looking at using cannabis to treat Long Covid, a trial is being launched in the UK.
The term 'Long Covid' is used to describe symptoms and signs that last for longer than four weeks after getting infected. Many researchers are looking into whether cannabis or cannabis derived CBD (cannabidiol) or THC (tetrahydrocannabinol) might help those suffering from severe forms of Covid, according to Cannabis Access Clinics.
For the new trial, around 30 patients suffering from lasting symptoms such as muscle pain, exhaustion, sleeplessness and anxiety will be enrolled via participating general practitioners. The first licence has been granted by the National Health Service (NHS) Research Ethics Committee and the Medicines and Healthcare products Regulatory agency (MHRA), reported Mirror. It is being run by a charity, Drug Science, which was founded by Professor David Nutt. It will be scaled up to a large UK clinical trial if initial results are found to be encouraging.
David Badcock, chief executive of Drug Science, stressed on the need to "address Long Covid and quickly." According to him, at present, physicians have very little that they can offer to Covid patients. He said that research will lead them to the "most effective options and this includes looking at medicines like cannabis." While it has been legally prescribed in the UK since 2019, it is "still widely misunderstood and rarely prescribed."
Scientists across the globe have still not figured out why Long Covid symptoms like exhaustion, brain fog, muscle pain and breathlessness persist for several months in some patients.
Those who are participating in the trial will be given daily doses of Medicabilis, an oil-form cannabis medicine that was developed by the pharmaceutical company BOD Australia. It contains 5% CBD and 0.2% THC. The initial trial will begin this February and run for six months. Everyday participants will undertake self-reporting of symptoms and will be aided by devices like smartphone fitness apps. They will log their daily blood pressures and heart rates. Finally, all data will be analyzed by researchers to determine the feasibility of medicinal cannabis as a treatment for Long Covid.
Principal trial investigator Dr Elizabeth Iveson, a Neurorehabilitation Consultant based at STEPS Rehabilitation Unit in Sheffield, England, said that she is seeing "more patients significantly affected by the prolonged after effects of Long Covid." From her experience of prescribing cannabis to patients with diseases affecting multiple bodily systems, there is "potential that medical cannabis could also be effective as part of the management of patients with Long Covid."
Kyle Esplin, 40, has got a prescription for medical cannabis since late 2019. Seven years before that he developed a post-viral condition after contracting what doctors believe to be a form of enterovirus, which can share characteristics with types of COVID-19. He said that nothing made a difference until he started using cannabis.
He shared that it has allowed his system to operate far more normally and has toned down his body's inflammatory response. According to him, cannabis was the only medicine that has worked for him. He said that it is logical to assume that it would have a similar benefit for "other patients experiencing types of post-viral fatigue, including Long Covid."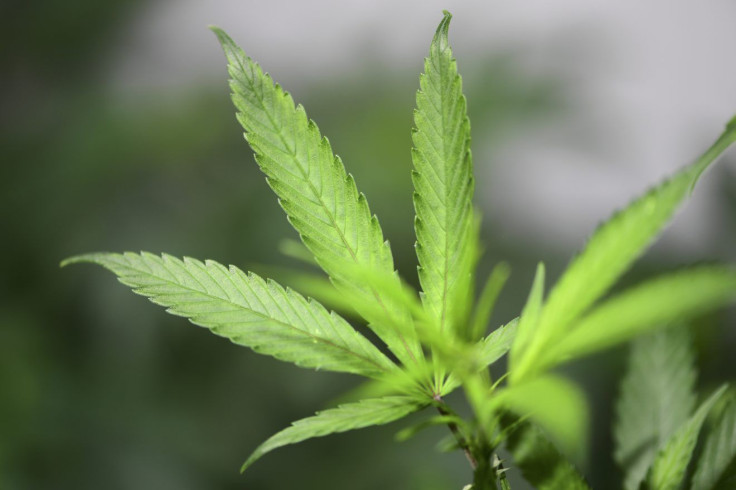 © 2023 Latin Times. All rights reserved. Do not reproduce without permission.