The Foreign Minister of Russia on Monday made claims about the possibility of nuclear war due to the West's involvement in slowing down their invasion of Ukraine, as the Foreign Minister of Ukraine responds by claiming that Russia "senses defeat" in their war.
Ukrainian President Volodymyr Zelenskyy met up with U.S. Defense Secretary Lloyd Austin and Secretary of State Antony Blinken on Sunday which confirmed the support of the United States in sending military aid to help fight the invading Russian forces, with Germany promising to send 50 anti-aircraft tanks for the Ukrainian war efforts, according to the Daily Beast.
Russian Foreign Minister Sergey Lavrov recently went on television to threaten the West with the possibility of nuclear war.
Lavrov, who is a seasoned diplomat with decades of experience, warned the West that supplying Ukraine with more weapons during the war would only cause Russia to escalate it further to the possibility of nuclear weapons against them, al-Jazeera reported.
"The risks now are considerable," Lavrov said. "I would not want to elevate those risks artificially. Many would like that. The danger is serious, real. And we must not underestimate it."
Lavrov then complained more about the United States stopping contact with them due to the war, and that the Russian government believes that they are using the war in Ukraine to engage them in a proxy war that could push back Russian military powers for a generation.
"Storage facilities in western Ukraine have been targeted more than once [by Russian forces]. How can it be otherwise?" he said. "NATO, in essence, is engaged in a war with Russia through a proxy and is arming that proxy. War means war."
Ukrainian Foreign Minister Dmytro Kuleba commented on Lavrov's statements, saying that the superpower has largely lost its last hope to scare off other nations from helping Ukraine.
"Thus the talk of a 'real' danger of WWIII. This only means Moscow senses defeat in Ukraine. Therefore the world must double down on supporting Ukraine so that we prevail and safeguard European and global security," Kuleba said.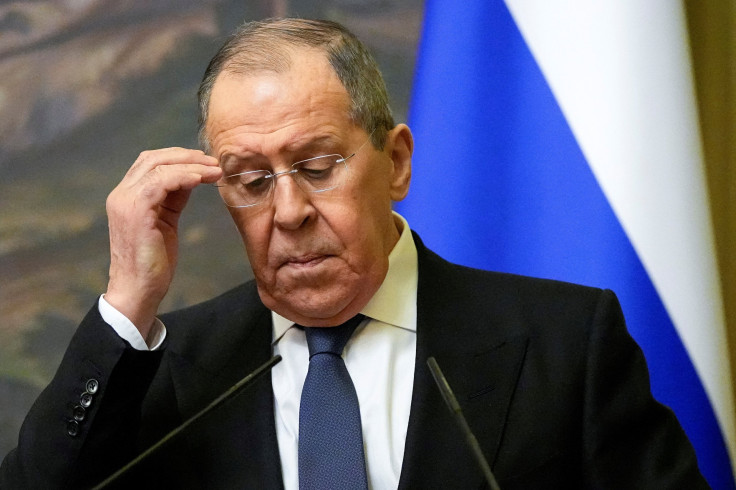 © 2023 Latin Times. All rights reserved. Do not reproduce without permission.