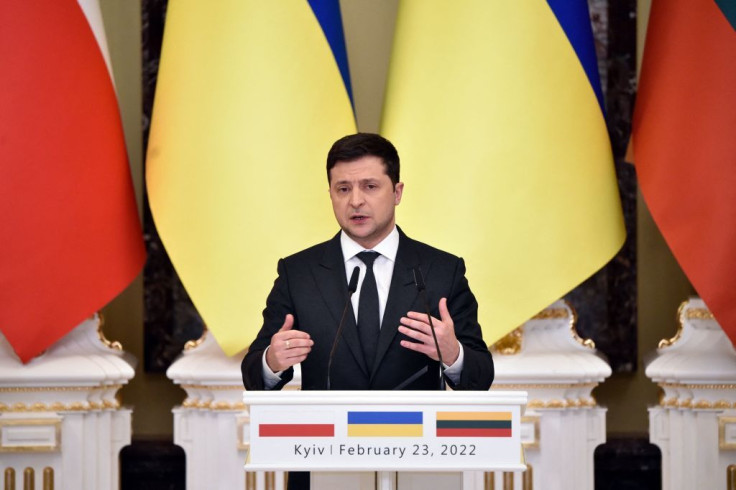 The hit squads of Chechen troops that were assigned to kill Ukraine's President Volodymyr Zelensky, have been eliminated by Ukraine's armed forces.
The development was confirmed by National Security and Defense Council's Secretary Oleksiy Danilov Tuesday, reported The New Voice Of Ukraine. Some of the sources in Russia's FSB security service oppose the war Moscow is waging on Ukraine, said Danilov. Those sources gave Kyiv critical intelligence that led to Ramzan Kadyrov's "elite" squad being eliminated, shared the National Security and Defense Council's Secretary.
He said that the squads were "divided in two groups, we were tracking them." According to him, one group was "handled near Hostomel, and the other one is in our sights." Zelensky previously said that Russia had designated him as a target of the highest priority.
Meanwhile, as part of Russia's invasion of Ukraine, Russian President Vladimir Putin has allegedly used vacuum bomb. Oksana Markarova, the Ukrainian ambassador to the US, said Monday that the Kremlin had used the deadly bomb during air strikes, reported Mirror. Markarova claimed that Russia "used the vacuum bomb, which is actually prohibited by the Geneva convention." She added that the "devastation that Russia is trying to inflict" on the former fellow Soviet country is large.
Officials in the west feared that Russia would begin using such weapons, dubbed the "father of all bombs," if their assault on Ukraine faltered. The thermobaric weapons vaporize bodies and crush internal organs, and are among the most powerful non-nuclear weapons ever developed.
Amid claims Russia has begun using vacuum bombing, a huge blast was heard Tuesday morning in the Sumy region in north-east Ukraine, according to The Sun. Sumy region administrative chief Dmytro Zhyvytskyy said that the bomb destroyed a Ukrainian army base, killing 70 soldiers.
Ukrainians had earlier claimed to have found parts of a vacuum bomb at Okhtyrka, which is 42 miles south of Sumy. Pavel Kuzmenko, who is the city's mayor, claimed that a vacuum bomb had been dropped on an oil depot.
According to White House spokesperson Jen Psaki, if Putin's soldiers have used vacuum bombs, this would potentially be a war crime. After allegedly using cluster bombs on civilians in Kharkiv, Russia was accused of war crimes.
On Saturday, Markarova warned the US and international community about the threat of chemical attack by Russia in Ukraine's Donetsk region, reported Ukrinform. She said that according to reports received by the Security Service of Ukraine, the "occupying forces are actively handing out gas masks to local militants and Russian militaries in Donetsk Oblast."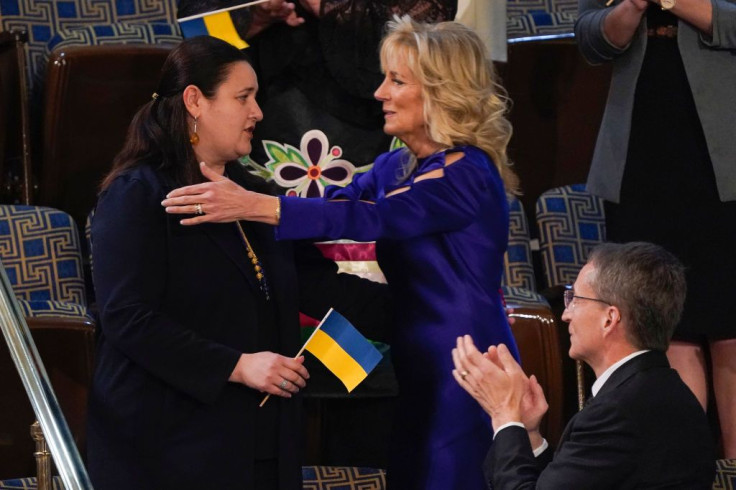 © 2023 Latin Times. All rights reserved. Do not reproduce without permission.