An undocumented Mexican national from Marion County has been nabbed by police on Thursday after tricking police into reporting that she had been kidnapped and raped so she could lawfully remain in the United States.
Police charged Alma Delia Duran, 54, of Summerfield, with making a false report after telling authorities that a masked man had abducted her and raped her before abandoning her naked, leading police on an intense manhunt for the alleged assailant, according to Wesh.
Deputies received a call from the Baseline Golf Course on SE 58th Ave on March 2 with reports that Duran, an employee of the business, had gone missing.
Responding officers then arrived at the area to investigate and later found the alleged victim, Duran, naked along the 8200 block of County Road 314 following an alert from a motorist.
Rescuers transported the Mexican woman to a local hospital for assessment. She reportedly told police, through a translator, that she had been abducted by a masked person.
She detailed how the assailant had knocked her unconscious from work before dragging her in a vehicle. The attacker then allegedly forced her to drink a liquid that tastes like beer and water and ultimately sexually assaulted her before throwing her naked on the side of the road.
However, authorities noticed suspicious activities on Duran's phone records after she logged more than 100 phone calls with a man just days before the reported attack.
When quizzed by police about the calls, Duran reportedly confessed that they were having an affair for several years. The woman had initially maintained that she had been kidnapped but later changed her stories when confronted with the evidence regarding her lover, Luis Guerrero.
Duran eventually admitted that she had not been kidnapped, noting that she ordered Guerrero to pick her up from work the morning she was allegedly abducted, according to an official statement from the Marion County Sheriff's Office (MCSO).
Police moved to invite the man for questioning where he confirmed his sexual relationship with Duran. Guerrero claimed to have stopped contacting her after the woman asked for his help in creating a hoax abduction and rape story.
The woman reportedly came up with the idea after she was cited for driving without a license, where she was ordered to pay hefty fines and render hours for community service.
Court records further showed that in 2005 and 2018, the woman had received citations for driving without a valid driver's license where she was adjudicated guilty both times. In 2005, she was cited for running a red light.
Duran reportedly pressured Guerrero to stage a violent crime such as a kidnapping so she could stay in the country and obtain U.S. citizenship. It comes after a friend, who had been the victim of a violent crime, secured her documents following an ordeal.
Guerrero, despite his hesitancy, would then help her and drop her off Baseline Road, ordered by the woman to throw her out of the vehicle. She reportedly said that she would handle the rest, the affidavit said.
Law experts say a legal provision allows victims of certain crimes, including sex crimes, to become eligible for a special visa through a process known as a "U visa," the Ocala StarBanner noted.
MCSO's Major Crimes detectives arrested Duran the same day an arrest warrant was secured, signed by Circuit Judge Anthony Tatti, after four months of investigations.
Duran was booked into the Marion County Jail at 5:13 p.m. Thursday and released on Friday after posting a $1,000 bond.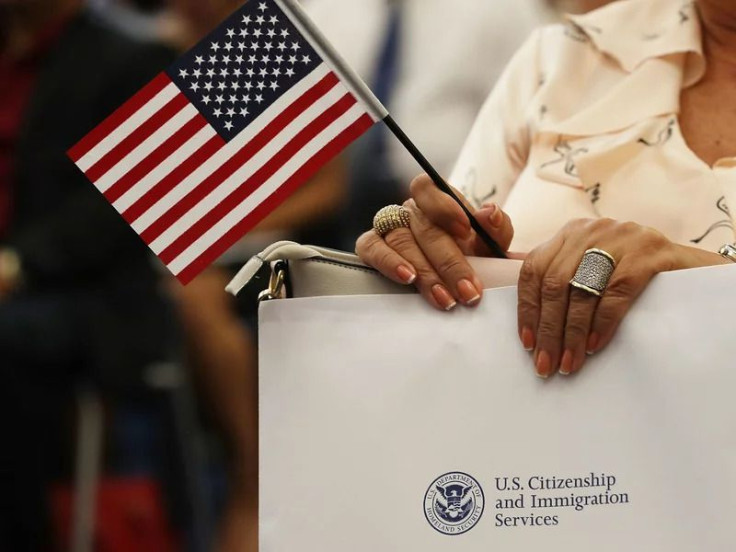 © 2023 Latin Times. All rights reserved. Do not reproduce without permission.