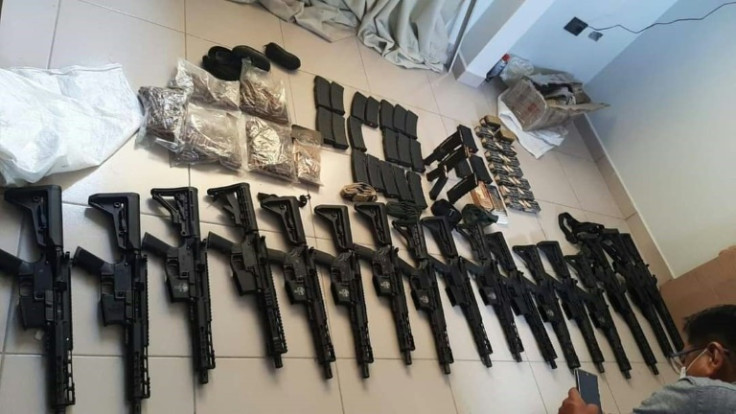 Three government officials in Uruguay — Interior Minister Luis Alberto Heber, a cabinet undersecretary and a chief adviser to President Luis Lacalle Pou — have resigned over a passport scandal.
They would not be in the coalition government, Lacalle Pou said in an announcement on Nov. 4, Reuters reported.
The government officials stepped down from their respective positions over the weekend following the resignation of Uruguay's Foreign Minister Francisco Bustillo after the leak of an audio recording in which he appeared to cover up information about an ongoing investigation into how Sebastian Marset, an accused drug trafficker, received a Uruguayan passport.
Marset, 32, has allegedly built a criminal organization in countries like Uruguay, Paraguay and Bolivia to sell cocaine to Europe. He is also the mastermind behind the killing of Paraguay prosecutor Marcelo Pecci in Colombia last year, as per authorities.
After quitting his position, the foreign minister issued a statement revealing that he had submitted his resignation "to dispel any suspicion that, as an authority figure, I might exert undue influence over third parties, protected by the privileges of my position."
In the leaked recording, the foreign minister could be heard asking former deputy foreign minister Carolina Ache to avoid handing over her smartphone for investigation, as it contained a conversation that mentioned Marset as a "dangerous" drug trafficker. The said conversation was reportedly between Ache and an unidentified official.
Marset was detained in Dubai in 2021, and how he was granted a Uruguayan passport remained a question.
Ache, who resigned last year, testified before prosecutors last week. The former deputy foreign minister noted that she was the only politician in this government who stepped down and went home, not because she did something wrong but because she didn't want to do anything illegal.
"I refused to commit a crime," she added.
Bustillo, on the other hand, noted that there was "nothing illegal" in the passport issued to Marset, adding that Ache "decontextualized conversations and acted in bad faith."
Marset is well-known for slipping away from the authorities. He was living a lavish lifestyle under a fake name in Bolivia. Police tracked him down in July, but he once again vanished and even mocked the cops by sending them a video message.
"I'm too intelligent for you," he said in the message, as per Vice News. "So as not to say that you are very stupid, it sounds a little better to say that I am more intelligent." He then claimed that he was no longer in Bolivia and asked police to "stop" looking for him there.
© 2023 Latin Times. All rights reserved. Do not reproduce without permission.