As Haiti continues to go through multiple humanitarian crises, the United States and Canada on Tuesday appeared to be disinterested in sending armed forces to restore order in the country despite calls from the United Nations and the Haitian government to do so.
Canada's U.N. ambassador Robert Rae and the United States' deputy ambassador Robert Wood said that they believed that Haiti must solve its problems itself, with Rae saying that any effort must be "led by Haitians and by Haitian institutions" while Wood calls for more support from other countries, according to the Associated Press.
This statement comes after months of speculation that Canada, with the backing of the U.S., may push to intervene in Haiti's humanitarian situation as calls from the U.N. and the Haitian government for help go unheeded, CTV News reported.
Since October, U.N. Secretary-General Antonio Guterres has pushed for a military intervention in Haiti as the crises inside the country escalate. Haitian Prime Minister Ariel Henry send the appeal for help in the same month, asking for "the immediate deployment of a specialized armed force" to keep the peace in the country.
No country has responded to the call yet, and since then, Haiti has continued its descent due to different crises all over the country, including a cholera outbreak, an increasing amount of gang violence and kidnapping from Port-au-Prince and beyond, economic shortages, and acute hunger from the general public.
The U.N. Special Envoy for Haiti Helen La Lime has said that some progress has been made due to sanctions imposed by the U.N. Security Council as well as an effort to replace the country's elected government, but believes that military intervention is necessary due to the country's progress "[remaining] fragile and vulnerable to being reversed."
Haiti's U.N. Ambassador Antonio Rodrigue has also reiterated this point, saying that "[without] security, we cannot have fair, transparent and democratic elections nor can we restore the normal functioning of institutions in the country."
"We cannot wait and the security situation could worsen any day, and worsen the fate of the people who are already suffering terribly," he said.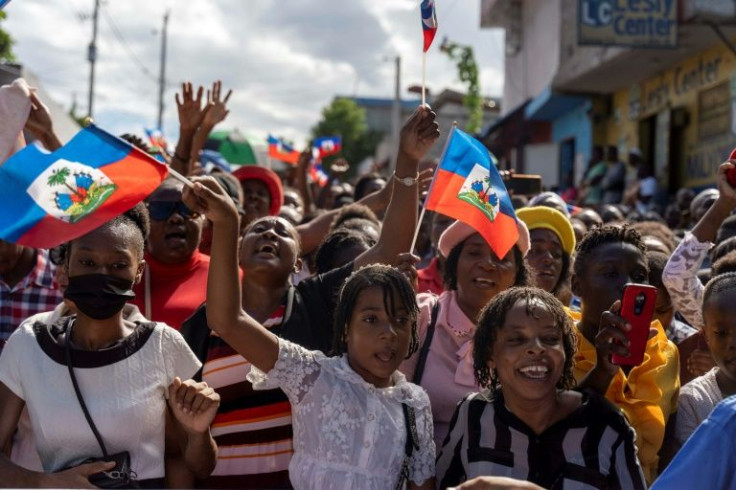 © 2023 Latin Times. All rights reserved. Do not reproduce without permission.