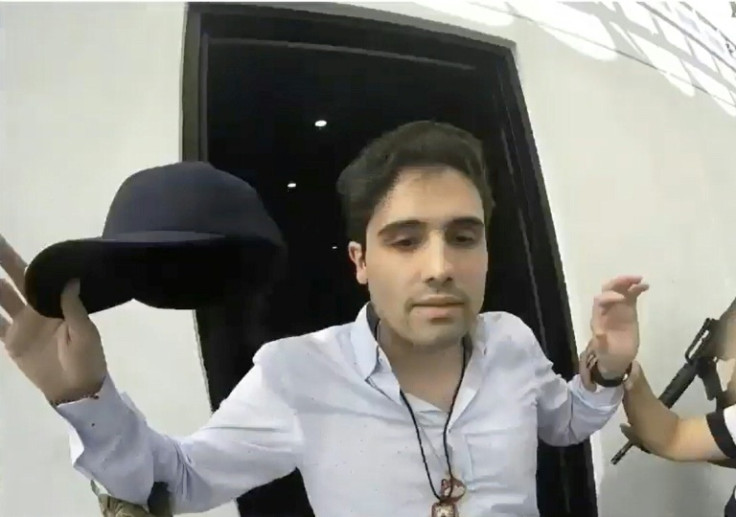 The United States on Tuesday announced sanctions against nine affiliates of Mexico's Sinaloa Cartel and the leader of Clan del Golfo -- one of Colombia's largest criminal groups, accountable for the majority of the cocaine production and trafficking across the country.
U.S.' Secretary of State Antony Blinken issued a statement to disclose that these "actions reinforce the United States' whole of government approach to saving lives by disrupting illicit drug supply chains."
"These designations follow the Department of State's announcement of rewards under the Narcotic Rewards Program for information leading to the arrest or conviction of seven of the ten individuals designated today," he added.
"The Department of State has also mobilized a global coalition that is strengthening international cooperation and driving innovative actions to disrupt the illicit synthetic drug supply chains, from production to smuggling to distribution."
Blinken added the country was making global efforts to ensure that illicit manufacturing and trafficking of fentanyl were stopped, as it was the "leading cause" of death among people between 18 and 49 years of age.
He explained that this action was to "target transnational criminals responsible for a significant portion of the illicit fentanyl, cocaine, and other deadly drugs trafficked into the United States."
The 10 mentioned in the statement were designated by the Office of Foreign Assets Control, which meant their assets in the U.S. would be blocked. In addition, the citizens of the U.S. would not be permitted to deal with their assets.
The Sinaloa Cartel, founded in the late 1980s, is located in northwestern Mexico. It is known for operating not only in Mexico, but also internationally. Over the years, there have been several leaders of this cartel, including Joaquín Guzmán and Ismael Zambada García.
Guzmán, also known as El Chapo, is currently serving a life sentence in a Colorado prison. Now, his sons are running the Sinaloa Cartel.
The Clan del Golfo, on the other hand, emerged in the 2000s in Colombia after the demobilization of the United Self-Defense Forces of Colombia. Dario Antonio Úsuga David, who is also known as Otoniel, remained the leader of the group for a long time. However, he was arrested in 2021. Avila, also known as Chiquito Malo, is now running the Clan del Golfo.
© 2023 Latin Times. All rights reserved. Do not reproduce without permission.