A U.S. Capitol Police officer's life was claimed on Thursday night, as he was part of the force that tried to control the ghastly rioting by pro-trump supporters at the U.S. Capitol on Wednesday.
Brian Sicknick, the deceased cop's, death was termed a homicide. A deeper probe into his death will be carried out by Capitol police, Washington's Metropolitan Police, and officers from federal agencies. Sicknick's death adds to the number of fatalities that were logged in.
A recently released police statement read: "Sicknick was reportedly on duty at the Capitol when he was injured while physically engaging with protesters." The cop had served the USCP since 2008 in the department's First Responders Unit.
The tough tussle between the violent mob and the cops spiraled out of control, leading to a volley of officers being inflicted with gun wounds. Sicknick, however, succumbed to the serious gunshot wounds, despite being rushed to a healthcare facility. He was pronounced dead at 9.30 a.m. on Thursday.
Condolences came pouring in— Members of Congress. "Our hearts break over the senseless death of a United States Capitol Police Officer Brian Sicknick, who was injured in yesterday's violent assault on the Capitol. Our prayers are with his family, friends, and colleagues on the force," said Rep. Tim Ryan, D-Ohio, and House Appropriations Committee Chairwoman Rosa DeLauro, D-Conn., in a joint statement.
"This tragic loss should remind all of us of the bravery of the law enforcement officers who protected us, our colleagues, Congressional staff, the press corps, and other essential workers yesterday," the statement continued, averring how proactive measures would be taken to tackle miscreants and masterminds behind the heart-wrenching attack on the People's House.
The Wednesday attack, which was launched by Pro-trump supporters has compelled the postponement of the certification of President-elect Joe Biden's victory. Scores of people were apprehended in connection with the rioting on Wednesday and were produced before the court on Thursday. The U.S. Capitol Police was under fire as a stream of criticism was targeted at the force for their alleged mismanagement of the attack. Police Chief Steven Sund resigned abruptly after people demanded answers for the police's untoward complacency in the case. The lack of preparation and support paved the path for trump extremists to breach the Capitol building without much resistance.
Washington Mayor Muriel Bowser was among those social voices that condemned the police's ineptitude approach while dealing with the deadly rioting. A volley of activists argued that the police's turn out to deal with the rioters on Wednesday was significantly lesser than what was witnessed during the Black Lives Matter protests.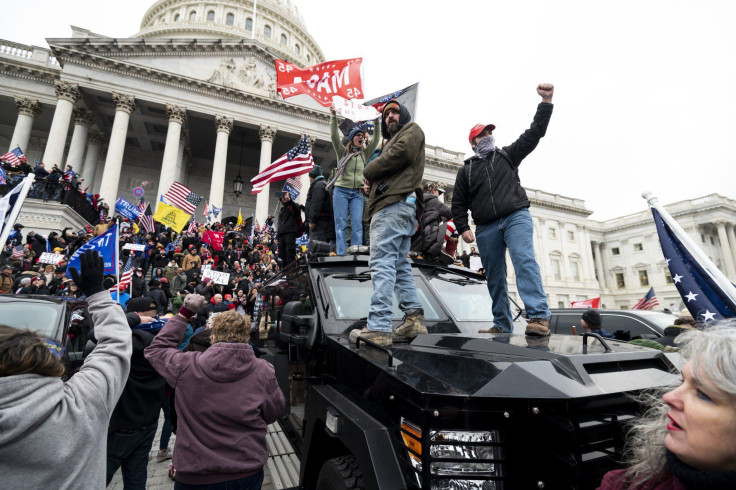 © 2023 Latin Times. All rights reserved. Do not reproduce without permission.