2,977 people had died in the September 11 terrorist attacks that shook America but it wasn't the worst tragedy the nation has been hit with. The ongoing coronavirus pandemic has racked up a death toll that has crossed 4,000 with more than 188,500 cases of those infected, with health experts predicting that the number is only going to get higher.
As per the currents statistics, every two minutes someone in the US dies from the deadly disease i.e., 30 Americans succumb to COVID-19 every single hour. And these worrying numbers are only going to increase till the pandemic hits its peak in the nation which is predicted to be weeks away.
And even though President Donald Trump has finally ditched his callous attitude towards the coronavirus outbreak and has extended the lockdown till the end of April, urging Americans to follow the rules, the situation is still dire.
As per the prediction of experts at the University of Washington School of Medicine the daily number of deaths in the US will hit 2,000 by April 20, bringing the total US death toll to 82,141. Relying on its own research, the White House has predicted that even if people diligently follow the social distancing protocols, the number of deaths will still be somewhere between 100,000 and 200,000.
As of now, New York City is the epicenter of the outbreak in America
According to analysis, the pandemic in New York City is set to hit the peak much before it does in other cities. In an attempt to prepare the city for the upcoming crisis, Governor Andrew Cuomo and Mayor Bill de Blasio are doing their best- field hospitals have been set up in Central Park, at the Javits Center and in some hotels like the Plaza and St Regis.
On Tuesday, New York registered 75,795 cases and 1,550 deaths, which was 332 deaths more than the previous day. As per the predictive analysis by the University of Washington School of Medicine, the death rate will drop below 100 after June 9.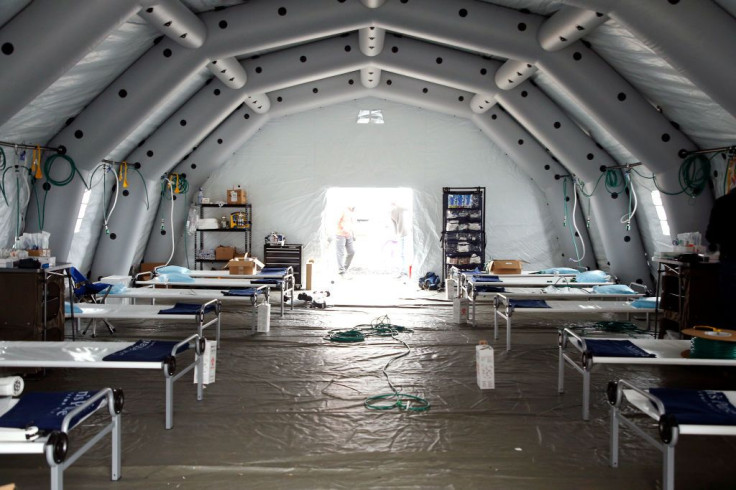 © 2023 Latin Times. All rights reserved. Do not reproduce without permission.