The U.S. Drug Enforcement Administration seized a record $45 million worth of methamphetamine in a drug bust in Texas. The bust is reportedly now the biggest meth bust in North Texas thought to belong to the infamous CJNG cartel.
More than 1,930 pounds of meth stuffed in 663 packages were discovered and pulled from an 18-wheeler by the US DEA. The truck was pulled over at Interstate 35 in Denton County per reports.
"It's a staggering amount to be seized at one time," Eduardo Chavez, the special agent in charge for DEA Dallas, said. "They were like sausage links."
The record bust was so huge, said to be only 20% of all the meth found in 2020. The drugs were hidden in a fake compartment of the 18-wheeler.
Given the large stack of meth, authorities believe that the drugs may have come from the Jalisco New Generation Cartel, or CJNG. The Mexican cartel is lead by Nemesio Oseguera Cervantes, also known as El Mencho. He is one of the most wanted drug lords with the DEA offering a $10 million reward for his capture.
"I see a lot of lives saved when we can stack up kilograms of drugs like this on a table," Chavez added. "Unfortunately, methamphetamine is one of the largest threats in North Texas, so we would anticipate that a lot of it was destined for the market here."
It is believed that due to the pandemic, traffickers resorted to transporting less but in larger amounts.
The price for meth has considerably gone up due to the lack of supply and traffic. In March, it was valued at $4,000 per a DEA branch. The price spiked up in May, roughly four times that price or $16,000.
"We still have more targets on our sights," Chavez said. "At this point, we want to not give up those opportunities because when we come, we'd like for it to be a surprise."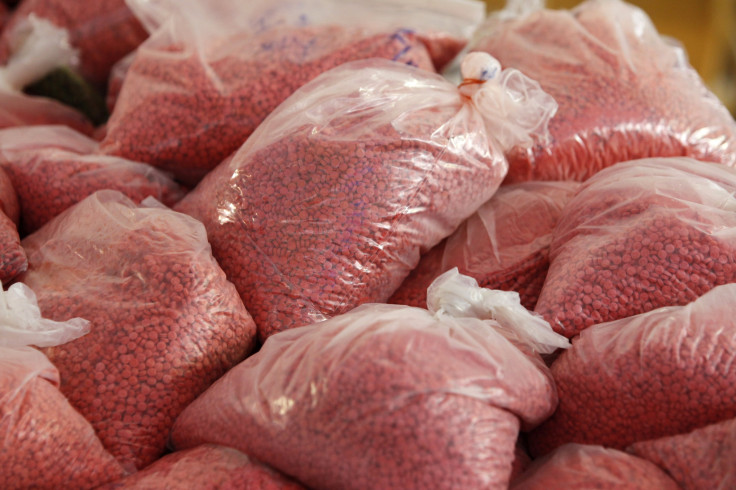 © 2023 Latin Times. All rights reserved. Do not reproduce without permission.