Things are looking grim for the United States, as the numbers continue to accelerate amid the COVID-19 scare. WHO spokesperson Margaret Harris revealed an alarming surge in the cases tested positive—out of the 85 percent of the new cases that emerged in Europe and the United States, a sizeable 40 percent arose from the U.S.
Italy took the hardest hit in the global pandemic with the largest number of Coronavirus deaths (6000) in the world—overtaking China, in the past week. Turns out, the U.S. is likely to set a new record—after the country's death rates surged to a total of 628, in addition to over 50,000 cases recorded nationwide.
Fear sparked across the country when statistics on Monday revealed 11,000 new cases and 100 new deaths. What's harrowing to note is that the numbers are likely to multiply in the coming months and there's a long way to go until the number touches its peak.
What's adding to the unrest is U.S. President Donald Trump's ineptitude in the face of the crisis. Trump sparked fury when he decreed that talks were underway to reconsider the nation's ongoing social distancing policy.
Despite the current scenario, where there's an ongoing ban on shops and restaurants, Trump announced that "America will be open for business really soon" at the daily coronavirus briefing in the White House. In fact, Trump revealed a timeline on Tuesday, while expressing his interest in getting things back to normal by reopening the economy by Easter on April 12.
Trump's vision seems to sprout from the fear of any further damage to the economy, which endured massive losses owing to the global pandemic. Trump touched a raw nerve when he complained about the precautionary measures adopted by health professionals.
"I was telling them, if it was up to the doctors, they would keep it shut down, they would say: "let's shut down the entire world." You can't do that," he said. Expressing his goal for a normal Easter, the leader said to Fox News during a virtual town hall, "I think it's possible. Why isn't it? We've never closed the country before,". Asserting how things couldn't function with the way it currently is, Trump added, "We lose thousands and thousands of people a year to the flu. We don't turn the country off," he added.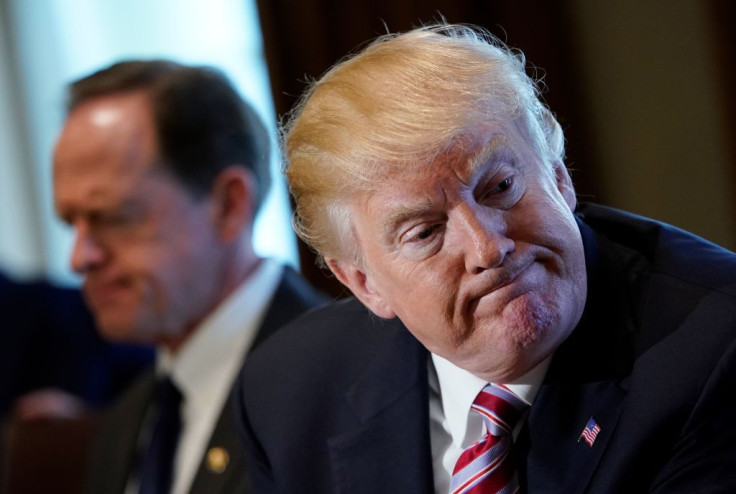 © 2023 Latin Times. All rights reserved. Do not reproduce without permission.