A court document filed on Friday revealed that U.S. Federal prosecutors seized approximately $700 million in cash and assets that were either owned by FTX or associated with its founder and Sam Bankman-Fried.
Federal investigators in the Southern District of New York seized the defunct cryptocurrency exchange's assets. U.S. Attorney Damian Williams said that 10 accounts hold a mix of cash, shares and cryptocurrency, reported Investing.com. The U.S. authorities seized the accounts between Jan. 4 and Jan. 19. The company used to buy the shares under the name FTX Digital Markets in U.S. currency over $171 million, and held assets in three Binance accounts.
John Ray replaced Bankman-Fried as CEO of FTX on Nov. 12, 2022 after the crypto exchange's sudden collapse. He is now trying to recover the funds, which FTX customers lost when the company went bankrupt in November 2022.
The majority of the profits of the assets that were seized come from Robinhood shares. Bankman-Fried reportedly bought them with the funds taken from customers of FTX while he was involved in a fraudulent activity. Bankman-Fried's 55 million shares in Robinhood Markets were seized by investigators. It had a market value of about $526 million on Friday.
The U.S Department of Justice (DOJ) also seized $456 million worth of Robinhood stock earlier this month.
Meanwhile, New York Post reported that Bankman-Fried's lawyers said Thursday that a car rammed into a metal barricade outside the California house where he is serving his house arrest. They called it an intentional and malicious crash. Three men stepped out of the car and told a guard outside the Palo Alto property, "You won't be able to keep us out." Bankman-Fried's lawyers made the claim in a Manhattan federal court filing. After making the threat, the three men, who haven't been identified, got back into the car and drove off.
Bankman-Fried, 30, has been living at his parents' house in Palo Alto since he was released on bail. After the accused cryptocurrency fraudster received death threats, his family hired a $10,000-a-week, armed security detail to guard the house. His lawyer Christian Everdell detailed the incident in a letter to Judge Lewis Kaplan on Thursday. He said that Bankman-Fried and his parents had been targeted by "actual efforts to cause them harm," reported Business Insider. Everdell has asked the judge to reject the requests from several news organizations to unseal the two parties, currently unnamed, who contributed to Bankman-Fried's $250 million bail.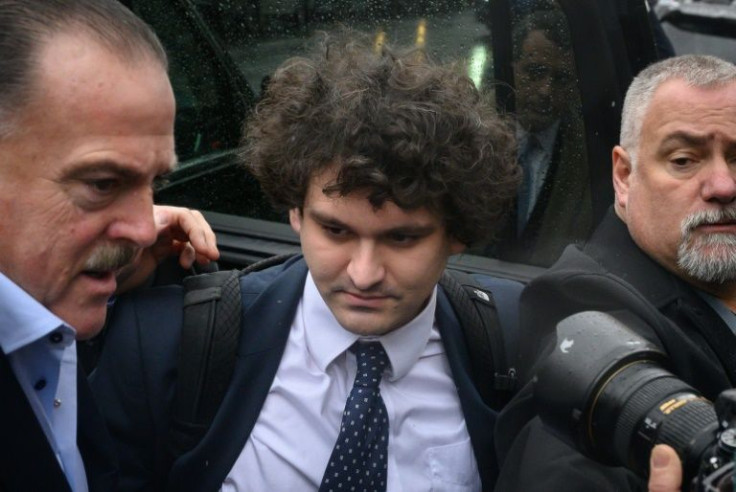 © 2023 Latin Times. All rights reserved. Do not reproduce without permission.