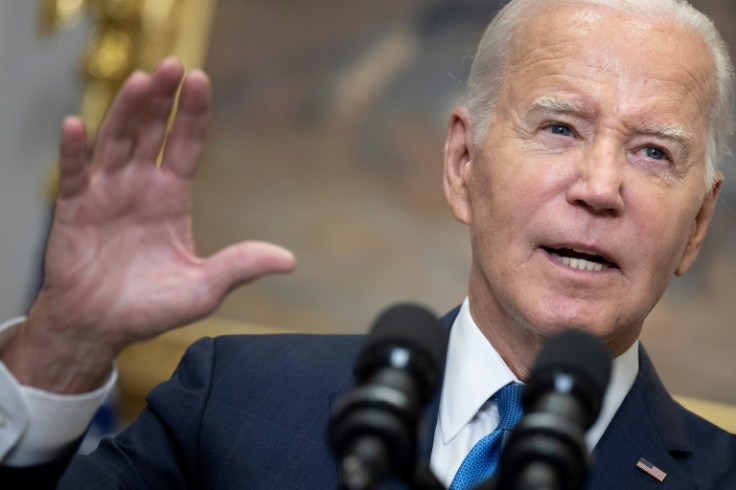 The Biden administration announced that it would permit nearly 500,000 Venezuelan migrants already in the United States to live and work in the country legally for 18 months.
The Homeland Security Department will grant Temporary Protected Status (TPS) to about 472,000 Venezuelans who arrived in the country before July 31, 2023, making it easier for them to get authorization to work in the United States.
The decision was made after intense advocacy by top New York Democrats, including Gov. Kathy Hochul, Mayor Eric Adams, and party leaders in Congress. Democrats in New York had urged that the city's social safety net is at risk of being overwhelmed by the influx of over 110,000 recently arrived migrants unless they were allowed to work and become self-sufficient quickly.
Alejandro Mayorkas, secretary of the Homeland Security Department, has cited conditions in Venezuela as the driving force behind his decision to grant Temporary Protected Status (TPS) to Venezuelan immigrants currently residing in the United States, as it could "prevent their safe return." However, he stressed that immigrants who had entered the country after July 31 are not protected and may face removal if they are "found to not have a legal basis to stay.
In a joint statement, Senator Chuck Schumer and Representative Hakeem Jeffries of New York, the top Democrats in the Senate and House, revealed that the Homeland Security Department had estimated that approximately half of the migrants currently residing in New York are of Venezuelan origin and would be affected by this decision. They called the move a "welcome step forward."
"As a result of this decision, immigrants will be temporarily allowed to work, fill needed jobs and support their families while awaiting an asylum determination. The decision will also substantially reduce the cost to New York taxpayers with respect to the sheltering of asylum seekers," they wrote in the statement.
Other democratic leaders, including those in Illinois, who have been seeking help regarding this issue, praised the decision Wednesday evening.
The increasing arrival of migrants in Northern cities is straining resources and space, causing Democratic candidates and strategists to be concerned that this crisis might negatively impact their popularity among voters.
The administration's decision, one of several measures aimed at addressing the surge of migrants attempting to cross the border, was announced Wednesday while President Biden was leaving New York City after a four-day visit to the United Nations General Assembly.
The administration had previously extended humanitarian protections to close to 250,000 Venezuelans who had arrived in the United States by March 2021.
The White House has taken other steps to assist New York City. The Biden administration obtained $140 million in emergency funds for the city and asked Congress for additional support. In addition, several federal officials are also working to identify eligible migrants who haven't applied for employment in New York City.
© 2023 Latin Times. All rights reserved. Do not reproduce without permission.