U.S. President Donald Trump's top arms control envoy confirmed that the country has sent an invitation to China to attend the upcoming nuclear negotiations between Russia and the U.S.
China has been invited, despite Beijing constantly insisting that the country has no interest in participating or being a part of a tri-party nuclear arms deal.
The announcement concerning the upcoming discussions related to the decade-old arms deal between Russia and the U.S. has come as it is nearing its date of expiry. The treaty, called the New START Treaty, will expire in February and Russia has emphasized that any discussions concerning the extension or start of a new alliance must come before the existing one expires.
The Trump Administration has shown interest and openness to the idea that both Russia and the U.S. must shrink the size of their nuclear weapons as a part of the extended agreement. However, they have also shown interests that China must also be a part of the negotiations this time around.
Last month, Beijing has said that the country has no interests or intention to participate in the trilateral arms negotiation with Russia and the U.S. However, it is also expected that even if China does take part, its nuclear arsenal is much smaller as compared to Russia and the U.S. and therefore it will not make any difference.
Russia and the U.S. are known to possess thousands of nuclear weapons each and the new treaty, both the countries can deploy a maximum of 1,550 nuclear warheads and bombs. Also, the maximum number of heavy bombers, intercontinental ballistic missiles and submarine-launched missiles can be 700.
China is estimated to have less than 500 such warheads and therefore, it will not make any difference.
But Marshall Billingslea, Trump's special presidential envoy for arms control, believes that Beijing may be engaged in a "secretive, unconstrained nuclear build-up," and therefore, must be a part of the negotiations with Russia and China before the deal is renewed.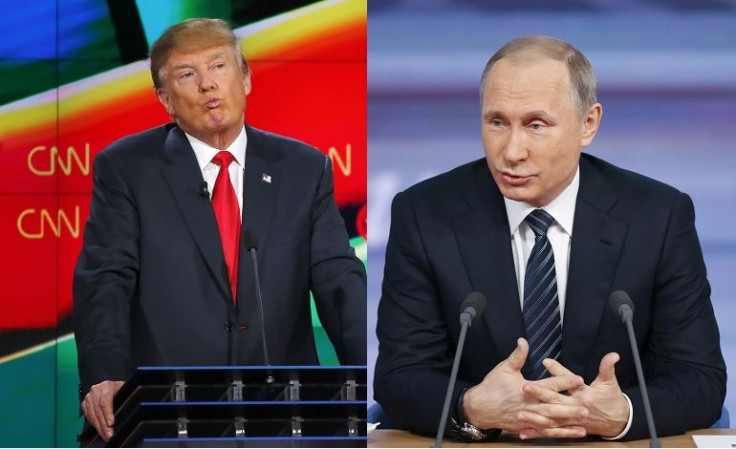 © 2023 Latin Times. All rights reserved. Do not reproduce without permission.