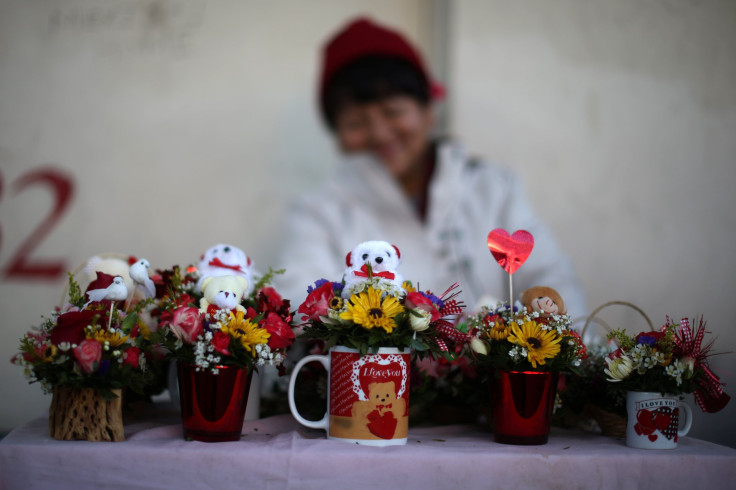 Valentine's Day is here, and knowing what to write your lady in a card can be challenging at times. The first valentine on record was sent in the mail in 1806 and the tradition is still going strong today.
Valentine's Day cards and quotes are not only an easy way to show your love, but they're one of the most personal and beautiful ways to express your feelings. Poets, authors, and playwrights have dedicated their work to capturing love in words for thousands of years.
We recommended these quotes to make her feel special and early put into words what you feel in your heart.
"I love you without knowing how, or when, or from where. I love you straightforwardly, without complexities or pride; so I love you because I know no other way than this: where I does not exist nor you, so close that your hand on my chest is my hand, so close that your eyes close as I fall asleep." – Pablo Neruda
"You know you're in love when you can't fall asleep because reality is finally better than your dreams." – Dr. Seuss
"For it was not into my ear you whispered, but into my heart. It was not my lips you kissed, but my soul." – Judy Garland
"If I could be anything in the world I would want to be a teardrop because I would be born in your eyes, live on your cheeks, and die on your lips." – Author Unknown
"A life without love is like a year without summer." – Swedish Proverb
"Love is a symbol of eternity. It wipes out all sense of time, destroying all memory of a beginning and all fear of an end." – Author Unknown
"I love you more than I could ever promise because you take me the way I am." – Ingrid Michaelson
"I never knew that I could love someone the way that I love you." – Ben Rector
"You must allow me to tell you how ardently I admire and love you." – Jane Austen ("Pride and Prejudice")
"There are not enough days in forever to allow me to fully express the depth of my love for you." – Steve Maraboli
"I seem to have loved you in numberless forms, numberless times,in life after life, in age after age forever." – Rabindranath Tagore
"The only thing we never get enough of is love; and the only thing we never give enough of is love." – Henry Miller
" Love is the condition in which the happiness of another person is essential to your own." – Robert Heinlein
"When I saw you, I fell in love and you smiled because you knew." – Arrigo Boito
"In your light, I learn how to love. In your beauty, how to make poems. You dance inside my chest where no one sees you, but sometimes I do, and that sight becomes this art." – Rumi
"Two people in love, alone, isolated from the world, that's beautiful." – Milan Kundera
"I love you because the entire universe conspired to help me find you." – Paulo Coelho
"I want to be one of those old couples you see still holding hands and laughing after fifty years of marriage. That's what I want. I want to be someone's forever." – Rachel Gibson
"With you as a part of my life, Everyday feels like valentine, I want to be with you my whole life, I love you my valentine." – Unknown
"I always looked for someone I could live with, but ended up finding someone I can't live without. Happy Valentines Day. I Love You." – Unknown
© 2023 Latin Times. All rights reserved. Do not reproduce without permission.