A federal judge has rejected a motion to dismiss Vanessa Bryant's lawsuit over the leaked gruesome photos of the Jan. 26, 2020, Calabasas chopper crash that killed her husband, Kobe, their daughter Gianna, and seven others. The suit is now heading to trial in February.
In seeking the summary judgment to dismiss the "speculative" case, lawyers for Los Angeles County argued that the crash photos have never been publicly disseminated in the media or on the internet.
According to KSAT, U.S. District Judge John F. Walter on Wednesday junked the motion, saying that "there are genuine issues of material facts for trial." Walter would then conclude it's not his role to "weigh the evidence and determine the truth of the matter."
In response, county attorney Skip Miller reportedly said they "respectfully disagree with the court's ruling."
"The fact remains that the County did not cause Ms. Bryant's loss and, as was promised on the day of the crash, none of the County's accident site photos were ever publicly disseminated," he said.
The widow sued the county for invasion of privacy and negligence after an investigation found that the county sheriff's deputies took photos of the crash scene, KCBY CBS 11 noted.
Ultimately, the officers shared them with their colleagues. Investigators also determined that at least one deputy showed cellphone images to patrons in a bar. Evidence would also reveal that a county fire captain managed to show the photos to several off-duty firefighters.
Meanwhile, Sheriff Alex Villanueva moved to order his deputies to delete the close-up images. However, by doing so, officers also deleted evidence that destroyed the forensic record, prompting at least one commander to wonder if they were violating the laws, according to Bryant's filing.
In the suit, Vanessa further claims that she and her family had to endure emotional distress over the leaked photos as they mourn the loss of the Los Angeles Lakers legend and Gianna.
In 2020, the California State Legislature passed a law barring first responders from taking unauthorized photos of deceased people at the scene of an accident amid the controversy at Kobe's crash site per the Hollywood Reporter.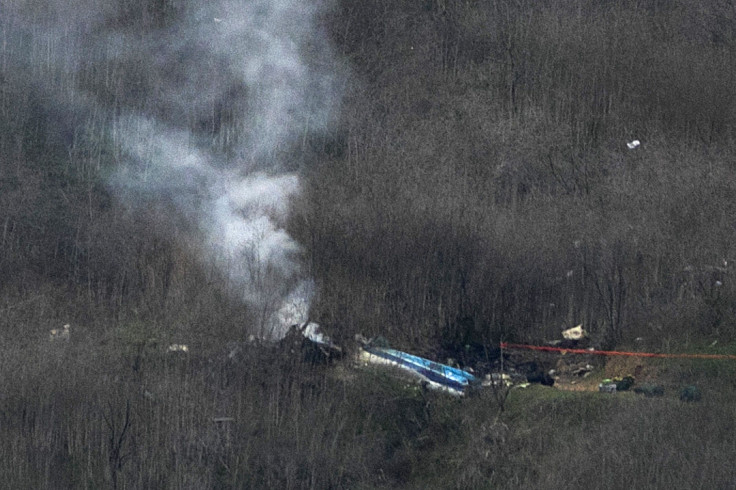 © 2023 Latin Times. All rights reserved. Do not reproduce without permission.