The Los Angeles County Board of Supervisors has agreed to a $2.5 million settlement on Tuesday in a lawsuit over leaked photos brought by the grieving families of the victims in the helicopter crash that also killed NBA legend Kobe Bryant and daughter Gianna in January 2020.
The settlement money will be divided between the Altobelli and Mauser families after contending the first responders and deputies "showed off" appalling graphic photos of the crash, causing them severe emotional distress, the New York Daily News reported.
"Faced with a scene of unimaginable loss, no fewer than eight sheriff's deputies at the crash site pulled out their cell phones and snapped photos of the dead children, parents, and coaches," the suit alleges. "The deputies took these photos for their gratification."
The Black Mamba and Gianna were with basketball coach Christina Mauser, Orange Coast College head baseball coach John Altobelli, his wife Keri, and daughter Alyssa for a basketball match on Jan. 26, 2020, when their chopper crashed in the Calabasas hills amid foggy weather.
All eight passengers aboard died in the incident, including the pilot, Ara Zobayan.
Following a judge's approval, Matthew Mauser, Christina's husband, will get $1.25 million. Another $1.25 million will be shared by siblings J.J. Altobelli and Alexis Altobelli, who are grieving the loss of their parents Keri and John, as well as their sister Alyssa.
Meanwhile, a similar lawsuit by Bryant's widow, Vanessa, continues, according to NBC News.
She previously testified in a deposition, seeking "accountability" for those who shared unauthorized images of her husband and daughter "as if they were animals on a street."
"For the rest of my life, I'm going to have to fear that these photographs of my husband and child will be leaked," Vanessa said in her deposition last month.
On Monday, a federal magistrate ruled Vanessa would not have to go through the psychiatric examination after lawyers for the county suggested she might be faking experiencing emotional distress.
The county is arguing the crash photos were not shared publicly and that Vanessa had never seen them. According to the lawsuits, the snaps were leaked by a deputy trainee to his bar patrons and by a firefighter to his colleagues.
A judge has since ordered that the sheriff and fire chief provide depositions in her case. The Los Angeles County had already spent $1.3 million in legal costs in the two suits on top of the $2.5 million settlement, ESPN noted.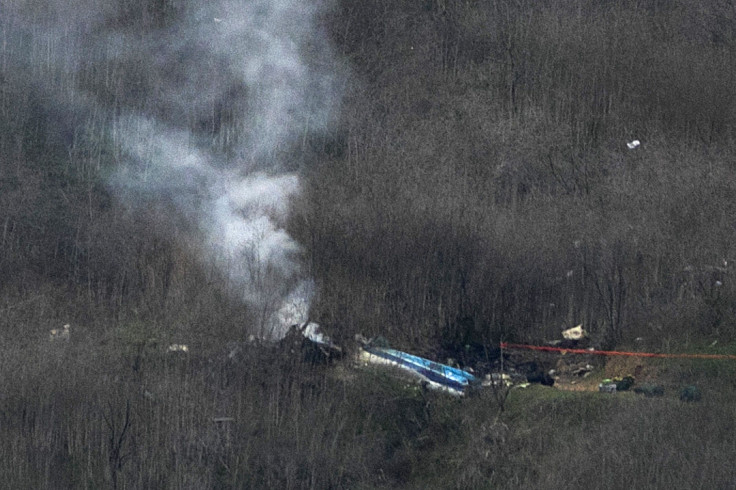 © 2023 Latin Times. All rights reserved. Do not reproduce without permission.