Kobe Bryant's widow Vanessa has honored the late NBA Hall of Famer by filing new trademark applications for a wine named after the "Black Mamba."
Vanessa, 39, reportedly submitted the documents on Nov. 5 with the help of trademark attorney Josh Gerben. She wanted to secure trademarks amid her plans to enter the wine business.
Phrases such as "Mamba Vino," "Mamba Vino 2024," "Mamba Vino 8," and "Mamba Vino 24" were listed on the paperwork, according to TMZ Sports.
The widow applied for the trademarks under the family business Kobe Bryant, LLC, where she serves as the incumbent president.
All new trademark names include one of Kobe's many nicknames, "Vino," meaning wine as many people say his game got better with age. The numbers 8 and 24 also pay tribute to the late star, whose jerseys were both retired by the Lakers.
Both are now on display at the Staples Center.
Vanessa now joins former athletes such as Jeff Gordon, Drew Bledsoe, Yao Ming, Wayne Gretzky, and Terrell Owens in the growing wine business.
This is the former model's latest business move after last month's application to trademark "KB24" to build ports and entertainment empire, according to the Daily Mail.
The filing saw digital collectible items, websites, training camps, broadcasting platforms, podcasts, TV shows, movies, documentaries, and music, named after her late husband. It also includes sports cards, food and drink containers, and t-shirts.
Earlier this year, Vanessa launched the "Mambacita" clothing line on late daughter Gianna's birthday, May 1. She would have turned 15, Fox Business noted.
"Mambacita" was Gigi's nickname, which was also taken from father Kobe's nickname on the court, "Black Mamba."
All the proceeds of the sale went to the Mamba and Mambacita Sports Foundation, which was founded to make positive changes for young women in sports. The launch of the new brand also came after Kobe Bryant's estate decided not to extend their partnership with Nike.
Her husband Kobe, 41, and daughter Gigi, 13, died on Jan. 26, 2020, following a chopper crash in Calabasas, California. The Bryants were with pilot Ara Zobayan, 50, and six more passengers. No one survived the accident.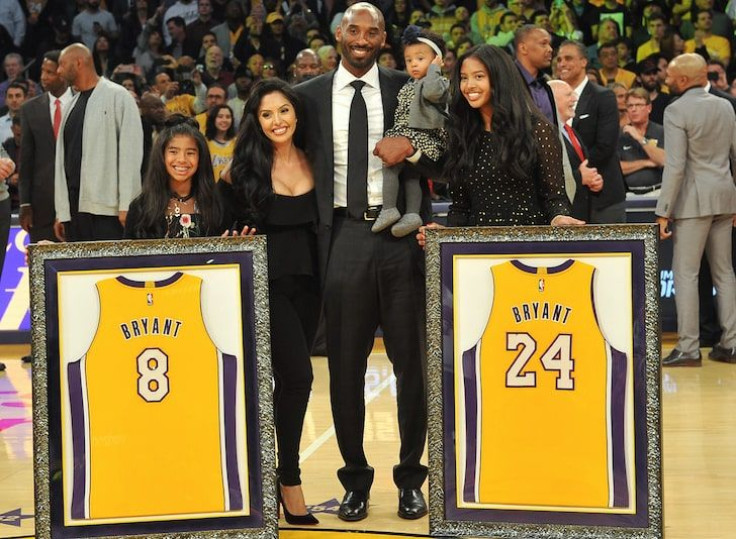 © 2023 Latin Times. All rights reserved. Do not reproduce without permission.