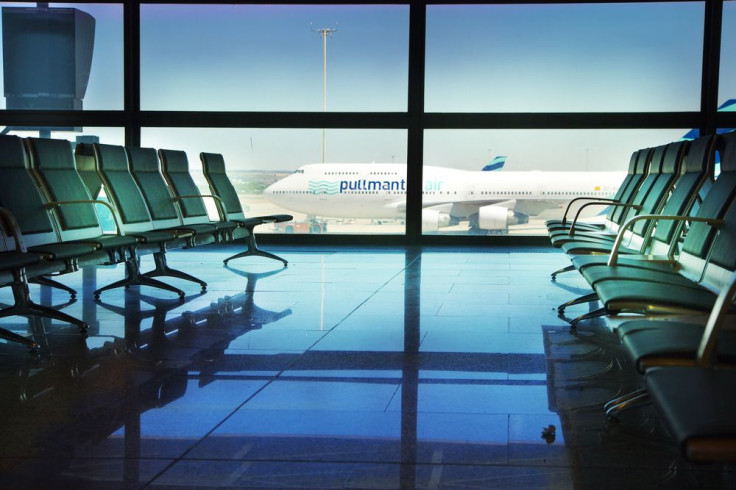 Authorities in Madrid's Barajas airport have busted a Venezuela native for smuggling cocaine...in her breast implants. The 43-year-old woman was reportedly behaving suspiciously and was spotted by airport security after "the gestures and behavior of a supposed tourist raised the suspicions of narcotics agents." After the security officers pulled her aside and searched her possessions, they found absolutely nothing.
But when the female officers got to the routine frisking section, they observed "certain irregularities and deformations in both breasts." At this time, the woman gave her confession and admitted to be carrying cocaine in her implants. After being escorted to the hospital, doctors removed her implants to discover 3.7 pounds of cocaine in them. That's $120,000 worth of cocaine, to be clear.
As peculiar as this tactic may sound, it is effective since cocaine stored in breast implants is increasingly difficult to detect. Not to mention, this is not the first time a woman has used her implants to smuggle drugs. A Panamanian woman was discovered with 3 pounds of cocaine in her breasts in December 2012 after her bleeding wounds were spotted by authorities at Barcelona's El Prat airport.
Ultimately, the cocaine business seems to require a great deal of creativity and ingenuity when it comes to smuggling goods. Last year, three young women, dressed as nuns, were arrested by Colombian authorities for having over four pounds of cocaine, each, strapped to their legs. And earlier this year, local Argentine media outlets reported the busts of 'narco-pizzerias' in Lanus, which allowed customers to purchase the illegal substances by using the name of Argentine actress Dolores Fonzi. The drug menu offered an empanada for 50 pesos ($6, at 8 pesos to the dollar) and a mozzarella pizza, which came with three small bags of drugs, for 100 pesos ($12).
© 2023 Latin Times. All rights reserved. Do not reproduce without permission.