A lot of anime fans are eager to find out when "Vinland Saga" season 2 will be coming out. There have been claims that the second season is in production but nothing official has been mentioned. Further, a release date has yet to be known, leaving anime fans groping in the dark.
However, the only thing certain is that there is a special project was coming, something that would be unveiled to celebrate the last episode of the anime series that aired a year ago. For those who may not know, the first season of "Vinland Saga" had 24 episodes that aired from July 7, 2019, to Dec. 29, 2019. It has been almost two years already and the epic action anime series has built quite a following – most wanting more content.
The closest that "Vinland Saga" fans can go by is that cryptic tweet that Shuuhei Yabuta put up in September 2020. The director showed three drawings on a Twitter post featuring the main stars of the anime. He went on to say that there are easter eggs in the drawings and asked viewers to try and figure it out.
Noticeable at the bottom of each image were Nordic runes. Each stood for an English character sound which if put together would say "sea son two." Further, a Japanese text read that the characters were grumbling for being made to wait.
And while it appeared to be obvious, Yabuta went on to put a disclaimer and said that "whatever the Easter egg is, there are no deep meanings."
Before that, there was also a tweet from character designer Abiru Takahiko. In that post, he hinted that he was working on a "Vinland Saga" season 2. Looking closely, he hinted that a portion of the set would be at a farm, something most did not see in the first season of the anime series.
While these tweets point to a potential coming of "Vinland Saga" season 2, they remain unofficial. Until showrunners come up with an official statement on the status and the release date, all this should be taken with a grain of salt.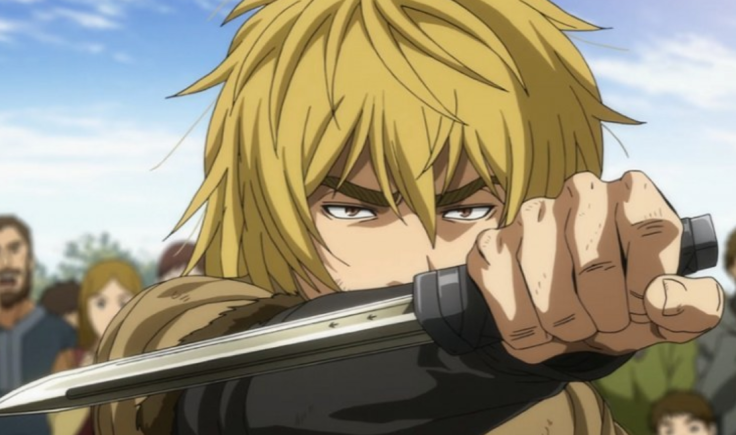 © 2023 Latin Times. All rights reserved. Do not reproduce without permission.