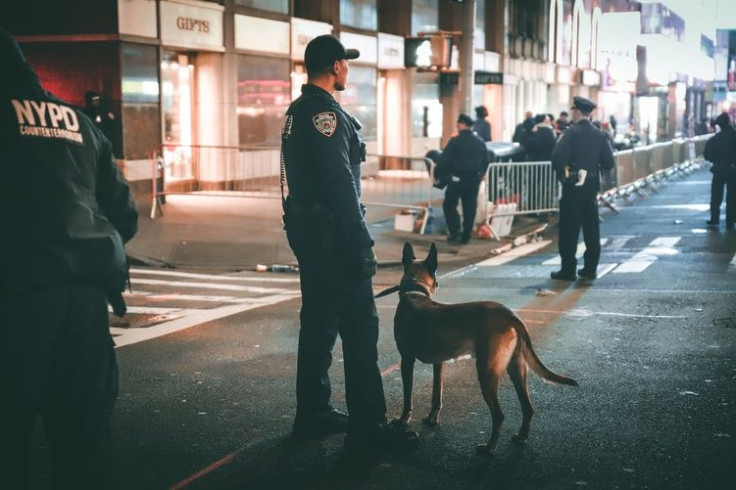 Three law enforcement officers from Arkansas have been suspended after Arkansas State Police investigated a video posted to social media that supposedly shows the officers punching and kicking a suspect whom they had just apprehended.
In the video, one officer is shown punching the suspect identified as Randall Worcester, 27. He was seen hitting Worcester in the head and slamming his head against cement, the other officer kicks the suspect in the lower body, while the third officer restrains him.
According to Fox News, two of the three officers are deputies from the Crawford County Sheriff's Department, while the third officer is affiliated with the Mulberry Police Department. The suspect who resides in Goose Creek, South Carolina was later taken to a hospital after the beating, then was jailed after being released from the hospital.
Worcester has been charged with second-degree battery, resisting arrest, refusal to submit, possession of an instrument of crime, criminal trespass, criminal mischief, terroristic threatening, and second-degree assault as well. While the video of the graphic arrest was posted by Fox 16's Mitchell McCoy, the video clip was uploaded to TikTok first but was subsequently taken down from the platform.
According to the Crawford County Sheriff's Department, a store clerk had called the police after Worcester allegedly spat at the staff's faces and then proceeded to threaten the clerks. When police arrived at the scene to confront Worcester, he pushed one officer to the ground and struck him in the back of the head, which then provoked the arrest seen in the video.
In a statement, Arkansas authorities assured locals of their commitment to the investigation while police said that the case file, upon completion, will be submitted to the Crawford County prosecuting attorney to determine whether the use of force by law enforcement was necessary and consistent with Arkansas laws.
Mulberry Police Chief Shannon Gregory said in a statement that their department was aware of the video circulating online and that the Mulberry Police Department holds all of its officers accountable for their actions. The statement added that their department will take appropriate actions at the end of the investigation as Crawford County Sheriff Jimmy Damante confirmed that the two deputies have been suspended along with the Mulberry cop involved while the investigation of the case is ongoing.