A California woman who was caught in a viral video chasing and tackling an innocent 14-year-old black teen, after wrongly accusing him of stealing her phone at a New York City hotel late last year has now been charged with a hate crime.
The incident happened on Dec. 26 last year at the lobby of Arlo Soho, an upscale, boutique hotel where Grammy award-winning Jazz musician Keyon Harrold and his son, Keyon Harrold Jr., were guests, BBC News reported.
However, the beautiful post-Christmas morning was ruined after the younger Harrold was attacked by a rabid woman under false assumptions. The Harrold father shared footage of Miya Ponsetto, 22, of California, seemingly chasing and tackling his 14-year-old son after accusing him of cellphone theft.
Her phone would later be returned by an Uber driver who had ferried her to the hotel after she apparently left it behind in his vehicle. The harrowing video quickly went viral online, earning Ponsetto widespread condemnation from netizens who also dubbed her the "Soho Karen," after the derogatory slang for "racist white woman."
Harrold said that the incident had "traumatized" his 14-year-old son. The teen "sustained scratches to his hand," but, no other injuries were reported, the New York City Police Department said.
On Wednesday, June 30, Ponsetto was indicted by a New York County grand jury on two counts of unlawful imprisonment as a hate crime, aggravated harassment, and endangering the welfare of a child. She has since pleaded not guilty to the charges against her, the Guardian reported.
Ponsetto was initially arrested in January in front of her home on other charges in connection with the confrontation. Ponsetto had to be forcibly removed from a vehicle, after resisting arrest, refusing to get out of the car, and trying to slam a car door on one of the deputies, the Ventura County department said. Her next court date is reportedly scheduled for Oct. 20.
The teen's family had reportedly filed a lawsuit against Ponsetto and the hotel in a state court in Manhattan earlier this year. The family alleged in the lawsuit that Keyon Harrold Jr. was "violently accosted" by Ponsetto with the help of Chad Nathan, the hotel's manager, who jointly demanded the boy to hand over his phone for inspection, despite having no evidence he was involved in any theft, NBC News reported.
"This is racial profiling 101 America," said Ben Crump, the civil rights attorney who also represents the teen's family.
"God knows what would have happened if Keyon's father was not there," Crump added at a press conference on Wednesday, June 30.
However, the unrepentant assailant has refused to acknowledge her fault in the incident, appearing as unapologetic, aloof, and even petulant in a handful of televised interviews.
"I wasn't racial profiling whatsoever," Ponsetto told CBS in an interview in January.
"I'm Puerto Rican. I'm, like, a woman of color," she added.
Meanwhile, Ponsetto's lawyer, Paul D'Emilia, said that the charges are "absurd, and a perversion of our legal system."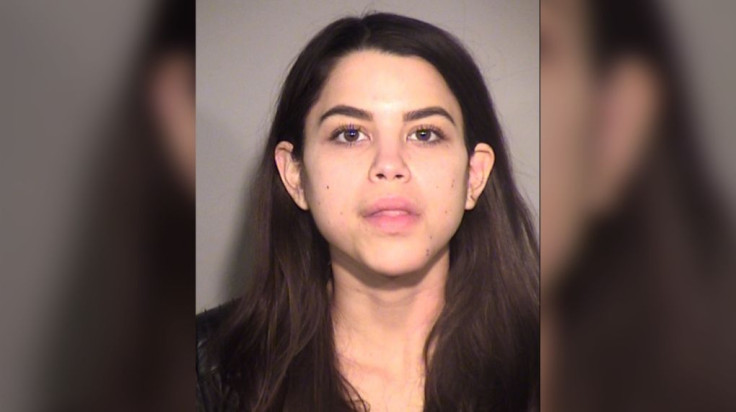 © 2023 Latin Times. All rights reserved. Do not reproduce without permission.