As speculation on Russian President Vladimir Putin's health continues to proliferate on social media, the Russian leader inspected the bridge that links occupied Crimea with Russia after a recent bombing that the nation has blamed on Ukraine.
The Kerch bridge, which was bombed in October and is the main connection that the annexed region has to Russia, was inspected by Putin recently, with footage of him walking along the bridge as well as driving a Mercedes-Benz through the structure, with reports of "accelerated construction" to get the bridge fixed before Christmas, according to CNN.
The bridge, which is 12 miles long and among the longest of its kind in Europe, is used primarily as road and rail transport between Russia's Krasnodar region and occupied Crimea, which has been used as a strategic base of operations for the country during the Russia-Ukraine war.
Putin and the Kremlin has pointed fingers at Ukraine for the bombing, with the President claiming that it was an act of "sabotage" from the neighbors they are waging war to. The Russian military responded with attacks on the country's power, telecommunications, and water infrastructure in an attempt to further weaken the country, the Associated Press reported.
As Putin finds himself surfacing out of Russia to inspect the bridge, many are inspecting him as well due to rumors of ill health resurfacing again in the press. The General SVR Telegram channel recently claimed that Putin had fallen down a staircase and ended up defecating on himself, though the veracity of the claims has not been confirmed, the New York Post reported.
The Russian leader is believed to be suffering from Parkinson's disease or a worsening form of cancer, and many have claimed that footage has shown him shaking involuntarily in his hands and feet during public appearances. IV marks have also been claimed to be seen during publicity material released by the government. None of this has been confirmed by the Kremlin.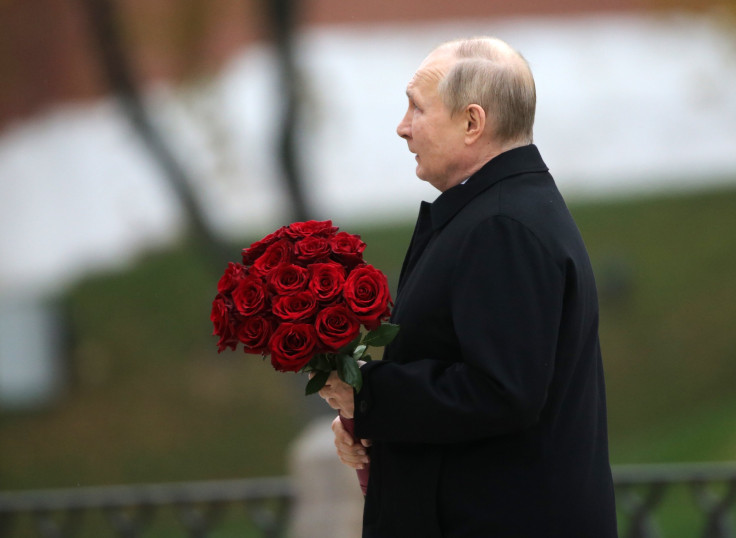 © 2023 Latin Times. All rights reserved. Do not reproduce without permission.