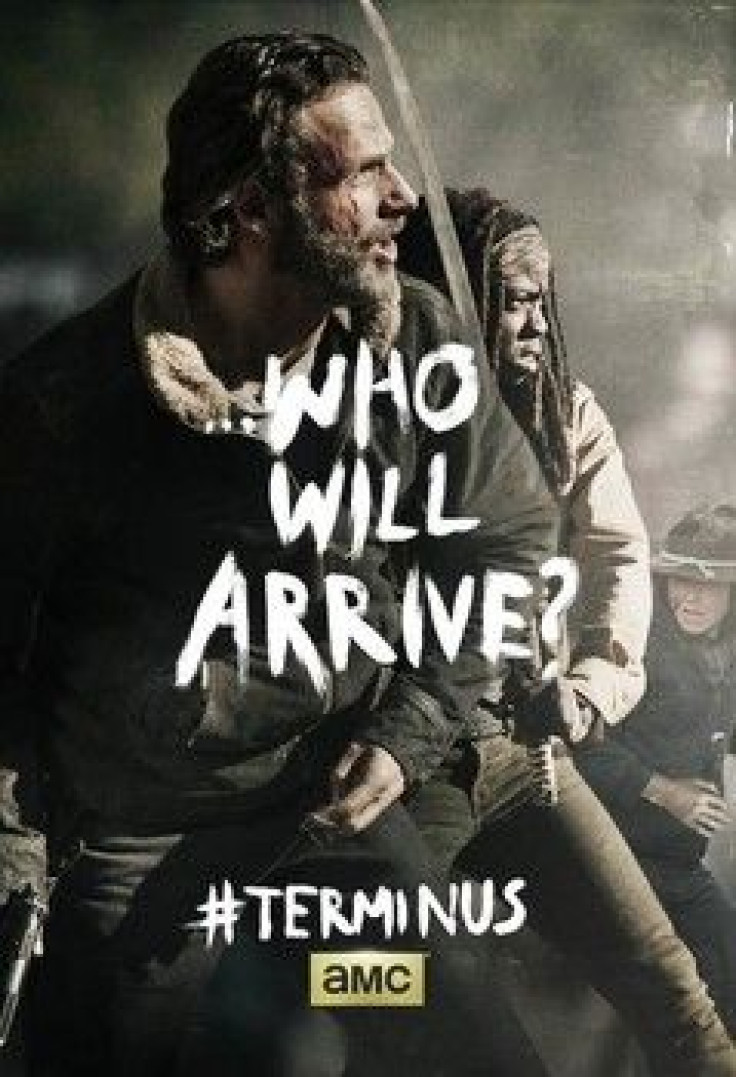 Even though the "Walking Dead" Season 4 finale doesn't air until this Sunday, there is no tie like the present to figure out what will happen next on our all time favorite zombie show. Season 5 of "Walking Dead" won't arrive until October but that doesn't mean we don't have some juicy details about the next chapter in the dwindling survivors lives.
While we don't yet have an exact release date, Season 1, 2, 3, 4, all premiered on AMC in October and the network is sticking with the same schedule for the forthcoming Season 5. Another staple for "Walking Dead" fans set to return is show runner Scott Gimple, who will again take the reigns for the walkers and survivors. Also "Talking Dead" will return, maintaining it's coveted time slot, premiering each week following a new "Walking Dead" episode. As for filming, Lauren Cohan who portrays Maggie Greene revealed to Entertainment Weekly, that if Maggie does in fact survive the throw down at Terminus she will make her way into Season 5. Cohan stated that Season 5 filming would commence on set in Georgia in mid-April, this time frame fits with Season 4's production, cast and crew arrived in Georgia on April 23, and began filming on May 6.
Even though fans of "Walking Dead" are desperately waiting to see the Terminus show down in the Season 4 finale, Season 5 won't be a disappointment. According to Robert Kirkman, the author of the "Walking Dead" graphic novels revealed that Season 5 is set to be pretty "awesome." Kirkman who also serves as executive producer on the series revealed to TheWalkingDead.com that Season 5 will also shock fans. "There's quite a bit of shock coming and I think people are going to be pretty startled with what happens moving forward and are definitely, definitely going to be anticipating the return of Season 5, which we're working on right now and I can say is going to be pretty awesome."
With a new season, comes new characters or new versions of old characters. Kirkman recently stated that the Rick Grimes that comes out of the Season 4 finale will most certainly shock fans. Andrew Lincoln, who plays Rick, added to Kirkman's shocking statements, confirming that episode 16 "A" will be a major turning point for his character and Rick will be "irrevocably changed." Even though the Season 4 finale will include Rick, some characters might not be included in the journey to Terminus. The Season 4 finale will end with a cliffhanger, meaning that Season 5 will address these unanswered questions. Many fans think Beth Greene and other Team Prisoners will not be included in the finale episode, meaning that their journey will be the unanswered finale. However, Kirkman did reveal to Entertainment Weekly, "We will see Beth again... eventually."
Characters aren't the only aspects changing for the "Walking Dead" in Season 5, the location is also moving. According to Wetpaint Entertainment, Acting-Auditions posted a casting call saying the show's casting directors in Atlanta and L.A. would soon hold auditions. The casting call noted that shooting takes place in Georgia, like the pervious 4 seasons, however the listing also said that "Season 5 begins with Rick and the group ... heading to Washington. DC where they meet new danger and a new enemy. Once again, Rick must do whatever it takes to keep the rest of the group safe."
© 2023 Latin Times. All rights reserved. Do not reproduce without permission.