Royal fans have claimed that the Duchess of Cambridge was given a frosty reception at a ceremonial welcome in Jamaica on Tuesday as local campaigners and politicians slam Kate and William over their "ill-timed and ill-conceived" Caribbean visit.
The British realm, which is fighting to dump the Queen as head of state months after Barbados officially became a republic, saw more than 50 protesters flock outside the British High Commission in Jamaica on Tuesday as they call for slavery reparations.
Prince Charles formally acknowledged "the appalling atrocity of slavery" in the Caribbean at the ceremony in Barbados to mark its new beginning. He said the subjugation "forever stains our history," Mirror reported.
In Jamaica, amid protests for monarchs to apologize over their role in slavery, Kate Middleton, 40, appeared to be shunned by Lisa Hanna, a former Miss World turned politician with the People's National Party, at Kingston's Norman Manley International Airport
Kate and her husband are in the country in honor of the Queen's 70 years on the throne.
Hanna's party supports the removal of the Queen as head of state and is lobbying Britain for reparations. The politician formerly led the reparations committee as Minister of Youth and Culture.
Eagle-eyed fans were quick to notice that while Kate and Lisa chatted during the ceremony, the latter opted to turn away as the Duchess tried to speak to her. Middleton wore a special hummingbird brooch gifted to Her Majesty by the people of Jamaica in 2002 in celebration of her Golden Jubilee, People noted.
In a video clip that has since gone viral, Kate quickly dropped her smile and faced forward following the alleged encounter. Many Twitter users then tagged the incident a "second-hand embarrassment."
However, it may also be possible that Hanna simply didn't hear Kate speak to her at that moment. Before the controversy hit the headlines, the former beauty queen took to Instagram to share her pleasant experience meeting the Cambridges.
"Today I welcomed Prince William and the Duchess of Cambridge Kate to Jamaica on behalf of the Leader of the Opposition in celebration of the Queen's Platinum Jubilee," she wrote. "We had a very interactive and pleasant conversation throughout the proceedings as we talked about family, our cultures, and our people."
"There's no doubt at this time that we all seek our true independence and want to develop systems & strategies where we become free from the monarchy. But until then we will always remain a courteous and respectful country," Hanna continued.
Subsequently, Hanna addressed the snubbing issue on The Guardian, where she stressed that Jamaicans have great respect for other people regardless of their status in life and where they come from.
"I have nothing but respect for Catherine, and I treated her with that respect and cordiality, as evidenced by many other photos and videos of our interaction," she said. "I do not have any quarrel with the duchess herself, the people of the United Kingdom, or the government."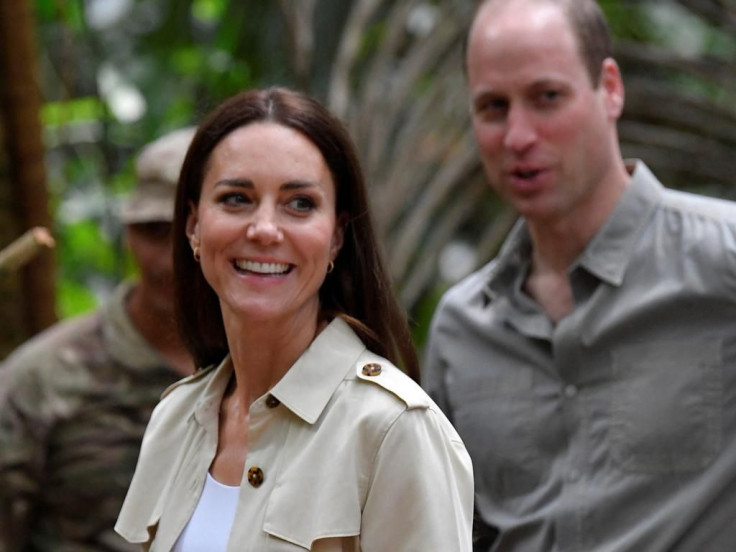 © 2023 Latin Times. All rights reserved. Do not reproduce without permission.