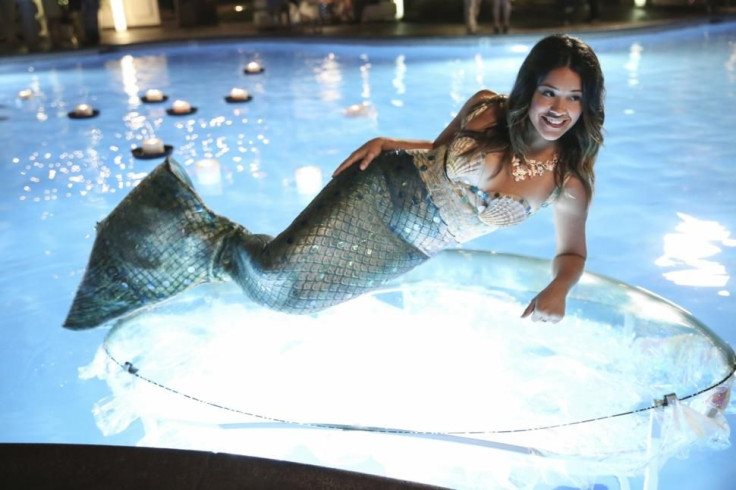 The CW premiered it's new telenovela inspired series "Jane the Virgin" last week to rave reviews, the series which stars newcomer Gina Rodriguez, scored the highest Monday night ratings for the network since early 2012, even building on the CW's successful lead in with its spin off series "The Originals" which just recently premiere its second season. Despite the comical name and outrageous soap opera plot, the series has drawn both viewers and critics, so tonight's second episode, aptly titled "Chapter 2" is a necessary success. There have been good premieres that unfortunately crumble under the pressure, but it seems like "Jane the Virgin" understands the recipe for success in today's inundated TV world. The cast, which is largely made up of newcomers or supporting actors, is fresh, energizing, and funny, and the series, though inspired by the Venezuelan telenovela "Juana la virgen," is unlike anything on American networks. "Jane the Virgin" serves as a telenovela for the 21st century, combing the exciting, and addicting format of the classic Latino programming, which causes audiences to be instantly interested, with the CW's proven record of success. The solid story and character arcs for Season 1 and of course the phenomenal cast, ensure that this show is not your abuela's telenovela.
The synopsis for "Chapter 2" promises even more insight into the inspiring, yet comical plight of Jane, who "struggles to keep her unexpected pregnancy from taking over her life, but with her mom Xiomara, played by Andrea Navedo, pressuring her to sue the doctor who accidently inseminated her, and her constant run-ins with the baby's biological father, Rafael, played by Justin Baldoni, life is anything but normal." The synopsis for tonight's all new episode also reveals that in addition to her unexpected pregnancy her love life is at a turning point, her boyfriend Michael, portrayed by Brett Dier, is jealous of her past relationship with Rafael, who also happens to be her baby's biological father. This leads Jane's still uninformed boyfriend to "make an unexpected alliance with Petra." As if the young Jane doesn't have enough stress in her life, "Jane's own father, Rogelio, played by Mexican telenovela star Jaime Camil, is insisting on meeting his daughter, but Xiomara wants to keep the secret from Jane a little while longer."
Check out all of this drama and more on tonight's all new episode of "Jane of Virgin" premiering live on the CW at 9 p.m. To watch the second episode of Season 1 "Chapter 2," or to catch up on the pilot episode, head on over to cwtv.com to watch online for free available via live stream!
© 2023 Latin Times. All rights reserved. Do not reproduce without permission.