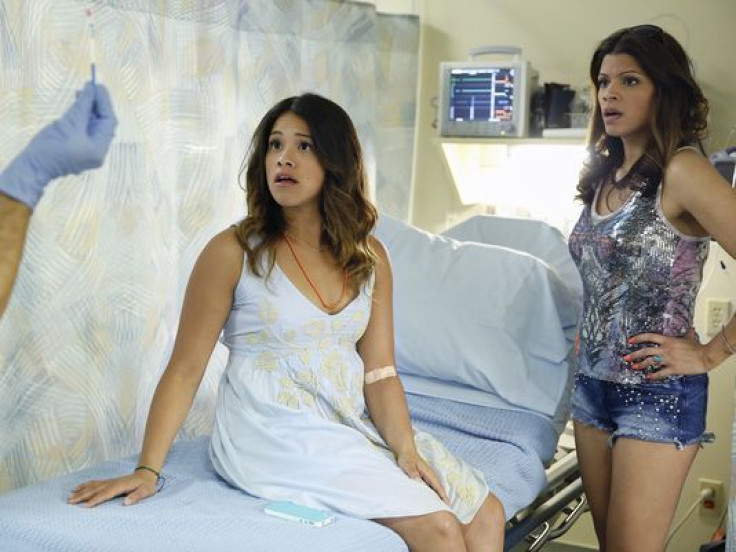 Already inundated with Fall TV? Well you better make one more time slot open during your week, because tonight marks the premiere of CW's brand new series "Jane the Virgin." The series, which is a loose adaptation of the popular Venezuelan telenovela, "Juana la Virgen," stars Gina Rodriguez as the titular character. Jane is an ambitious 23-year-old virgin who gets pregnant after an overworked doctor accidentally inseminates her.
Despite it's telenovela roots and comical title, Rodriguez urges fans that with "patience and faith" this series will deliver so much more than originally expected. "People are like, 'Oh the title, what could this be? This seems ridiculous!' But there are a lot of things in life that are unrealistic and then they actually end up happening," the actress revealed in an interview with TV Guide, which denoted the series as an "Editor's Pick." "And don't tell me your life is not a telenovela! So I think it's about waiting and letting people make a decision on their own and not base it on a breakdown or a synopsis, which to me is still a fun synopsis. I'm always about something that's controversial or a little different."
Tonight's pilot episode premieres on the CW at 9 p.m. and is aptly titled "Chapter 1." Fans will meet Alba, Xiomara, and Jane, three generations of extraordinary Latina women, Xiomara had her daughter Jane at a young age despite her religious mother, Alba's strict beliefs. Alba was determined to not let Jane lose her virginity till marriage, however despite Alba and Jane's best attempt's "divine intervention" sneaks it's way into this series and Jane by way of artificial insemination. Watch the "Jane the Virgin" premiere tonight live on the CW or online at the cwtv.com available following the premiere via live stream!
© 2023 Latin Times. All rights reserved. Do not reproduce without permission.