For anyone who goes on wild rides like a rollercoaster. It is advisable to secure all belongings and phones should normally be kept in their pockets. But in this modern age, some could care less and want to capture videos of such moments even with the hazards involved.
In the case of one random rider who tried the ride called Shambala: Expedición al Himalaya at a Barcelona Park, he accidentally dropped his iPhone as the ride was starting. The ride had the distinction of being one of the fastest ones in Europe, something that could travel up to 83 mph.
Somehow, that gave anyone in the other carts enough time to catch the phone that was accidentally dropped by the owner. A man from Timaru named Samuel Kempf who was two rows in front somehow managed to catch it, something he reflexively caught when it flew by his arm's reach. The whole thing happened in 2019.
The whole thing was somehow captured on video at the time now received over 6.8 million views.
Speaking to Stuff New Zealand, it turns out that Kempf was aware that the man two carts ahead of him had his phone out and dropped it. The phone somehow managed to drop the way of his cart and jokingly said to his brother to be ready to catch.
When the ride started, Samuel admitted that he forgot about it due to the moment. However, he saw the phone drift their way so he tried to reach out to it and miraculously catch it.
"The ride started and I totally forgot about it because I was just in the moment 'cause it was such a good ride and then after the first drop we rose up and I just saw the phone drift across my view so I reached out and managed to catch it," Kempf stated.
After the ride, the phone owner could not believe how his phone was saved and thanks to Samuel for saving it to go with a big hug.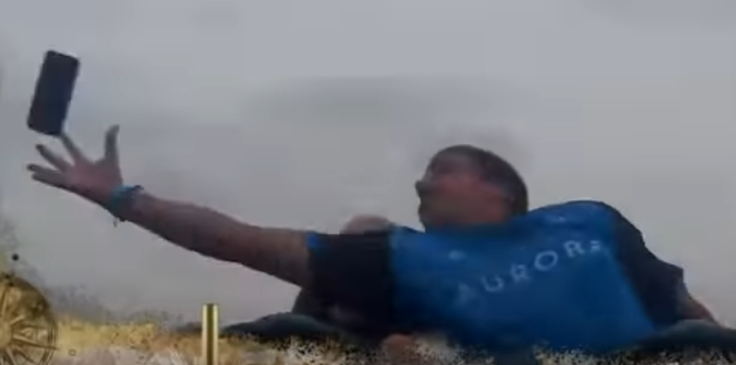 © 2023 Latin Times. All rights reserved. Do not reproduce without permission.