A man carrying his dead 11-year-old daughter on his back went viral on social media as the COVID-19 crisis continues to rage in India.
The video circulating on Twitter and other social media sites was taken in the Punjab state of Northern India, in the city of Jalandhar. There were conflicting reports about whether the child had COVID-19, but she seems to have died of an unrelated illness.
Dalip Kumar, a migrant worker, told local media that his 11-year-old daughter, Sonu, had a fever two months ago. He said he gave his daughter home remedies sold by street peddlers as a treatment.
When no other options were available, he took her to Jalandhar Civil Hospital, referred by the Government Medical College (GMC) in Amritsar. She was admitted to the surgical ward of Guru Nanak Hospital, which is part of GMC, according to a hospital certificate obtained by the India Times.
"She was diagnosed with subacute intestinal obstruction (SAIO)," according to the certificate. She passed away on May 9. According to the Hindustan Times, Kumar contacted his neighbors the day after she died, asking for help transporting her to a crematorium to perform her last rites.
Kumar's neighbors declined to assist him because they were afraid of contracting COVID-19.
As the pandemic threatened to paralyze India's healthcare system, some medical facilities, like ambulances and hospital beds, have become insufficient. The current situation forced millions of people to wait for treatment and transport the sick and dead alone. The neighbors refused to assist because they were afraid of contracting COVID-19.
Kumar then went for a lonely walk while carrying his daughter on his shoulder and helped by his son.
After the video went viral on social media, Ghanshyam Thori, the deputy commissioner of Jalandhar, ordered an investigation. Thori said in the same Times of India report that the young girl tested negative for COVID-19. The medical record at Civil Hospital Jalandhar also stated that she had "acute gastroenteritis."
When a patient tests positive for COVID-19, he also noted that the crematorium protocol is followed. Otherwise, the body is handed over to the family to make funeral arrangements. According to the Tribune, the girl initially received a positive COVID-19 score, which sparked online speculation and rumors.
Although the young girl's death was connected to COVID-19, the video drew widespread attention online, with many seeing it as yet another heartbreaking example of India's failing healthcare system.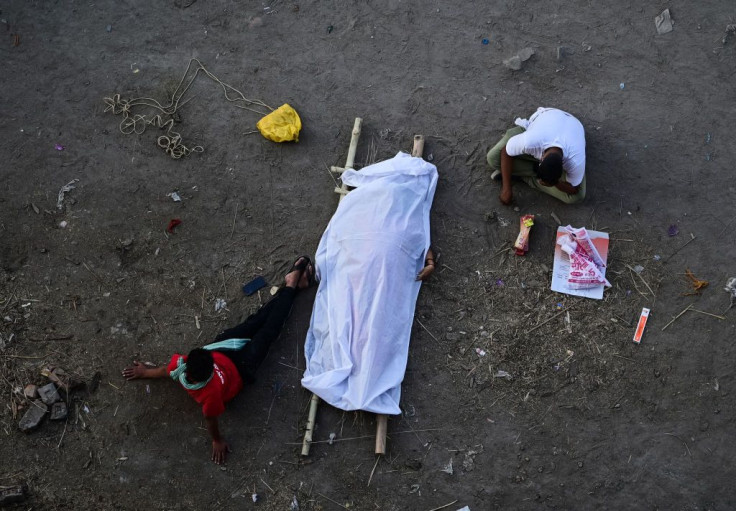 © 2023 Latin Times. All rights reserved. Do not reproduce without permission.