A family of three was killed in Queens, New York on Wednesday, Sept. 1, after Hurricane Ida flooded their basement apartment as more scrutiny falls into the safety response program that New York City has for hurricanes and other potentially catastrophic weather events.
Ang Gelu Lama, a 50-year-old New Yorker, Mingma Sherpa, his 48-year-old spouse, and their two-year-old baby Lobsang Lama, were all killed on Wednesday as the rising floods trapped them in their basement apartment that ended up overwhelmed by floodwater, the New York Post reported.
The police were summoned to the area at around 10 p.m. The cops finding the area completely submerged in water, reportedly refused to break down the door to the flat until the firefighters arrived. The swamped firefighters, overwhelmed by emergency calls around the metro, finally arrived at around 2 a.m.
"Once approximately five feet of water was removed from the basement, FDNY rescue divers made entry and recovered three individuals who were pronounced deceased at the scene," NYPD spokesperson Sergeant Brendan Ryan said.
A neighbor and close friend of the family, however, has lambasted the New York City Police Department's indecisive response, saying that it may have cost her pals' lives.
"I'm very angry at the police because….the fire department doesn't come, okay, you take action," Nancy Pico, a neighbor of the Lamas, said. She says that the police did not do anything to save the lives of the Lama family who possibly drowned to death.
Pico ended up posting a sign outside her apartment on Saturday alongside three candles representing the family, saying "Your voice is my voice. No rule should prevail over human life. All government workers must!!! Be prepared to act in the face of imminent danger."
Eleven out of the 13 dead in New York City were mainly due to illegally-converted basement apartments flooding, and the city is now researching further into the phenomenon to ensure the safety of people the next time a hurricane comes into the city, CBS News reported.
"Fifty-one percent of very low-income renters are paying more than half of their income on rent, which is a really big housing crisis, and people are forced to sometimes live in unsafe conditions," Brendan Cheney from the New York Housing Conference said.
New York City Mayor Bill de Blasio has declared that they will be working on a better plan to prepare the city for more catastrophes like this, according to ABC News.
"What we saw in some of these basement apartments on Wednesday was people need to be evacuated who are far away from the coast, because of the sheer intensity and speed, the amount of rain that came in such a brief period of time," he said.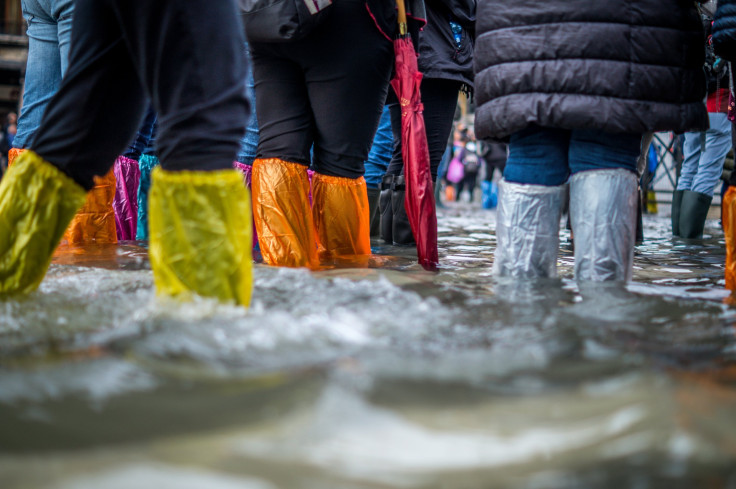 © 2023 Latin Times. All rights reserved. Do not reproduce without permission.