An anti-Olympic protester has been nabbed by the Ibaraki Prefectural Police on Sunday following futile attempts to extinguish the Olympic torch during a procession around Senba Park.
The suspect, Kayoko Takahashi, 53, of Hitachi City, Ibaraki, has been charged on suspicion of forcible obstruction of business after she allegedly deliberately used a squirt gun to extinguish the flame from the Olympic torch carried by a 77-year-old male runner at around 7:40 p.m. on Sunday, according to the Tokyo Reporter.
Footage posted on social media revealed the moment Takahashi was waiting on the sidelines around Senba Park for the Olympic runner to pass behind her during the procession before firing her squirt gun to target the flames of the torch, which seemingly was not disturbed despite the commotion.
One Mito Police Station officer managed to hold up a shield to block the spray. A few seconds later, another cop approached Takahashi and took her into custody. The relay continued in Ibaraki prefecture, about an hour northeast of Tokyo, on Monday with no delays.
Following her arrest, the unemployed Takahashi admitted to the allegations. She said that she did it to protest the Olympics being held despite Japan's ongoing health crisis, Mainichi noted. During the relay on July 4, witnesses reportedly heard the woman shout slogans, "We are opposed to the Olympics! Stop the Olympics!"
The Olympic Games, which will begin in Tokyo on July 23, has been hit with a wave of criticism from anti-Olympic detractors and protesters. They argue that the Asian nation is not prepared to safely host massive international events like the Olympics during the COVID-19 pandemic due to its low vaccination rate.
Research group Our World in Data reveals only 14 percent of the Japanese population has been fully vaccinated as of July 4. This comes as a recent Kyodo News poll found that 86 percent of residents fear COVID-19 cases could rebound if both the Olympic and Paralympic Games proceed as planned, according to VICE News.
Tokyo is currently dealing with another swell of infections, which may later become another outbreak, logging hundreds of new COVID-19 cases every day this week.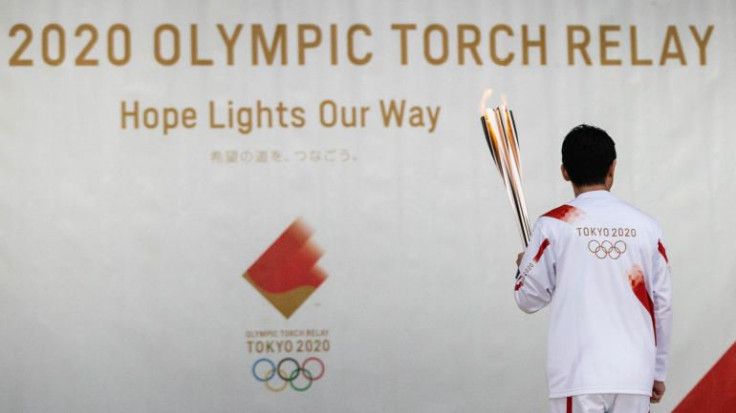 © 2023 Latin Times. All rights reserved. Do not reproduce without permission.