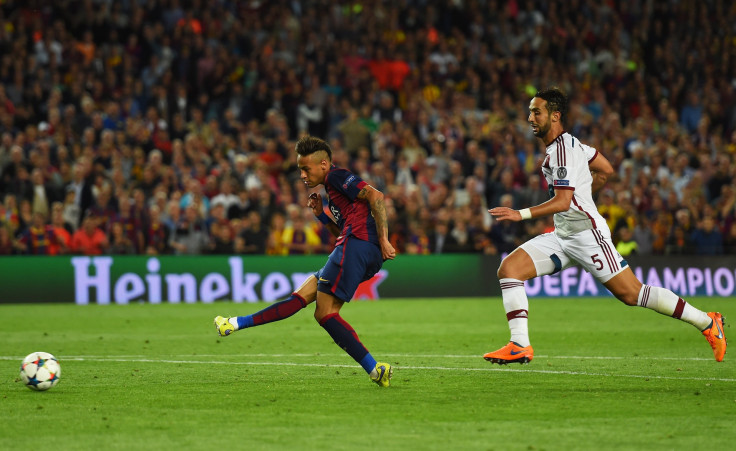 Leg two of the battle between Bayern Munich and Barcelona reconvenes on Tuesday as the Spanish Kings try and return to the UEFA Champions League final for the first time since 2011.
After a dominant 3-0 victory at Camp Nou last Wednesday, Barca simply needs to concede no more than two goals to book their tickets back to Germany for the final later this month. While a three-goal deficit seems insurmountable to the soccer laymen, they haven't met Pep Guardiola and Bayern Munich.
The last time Barcelona travelled to Allianz Arena for a Champions League semifinals match was in 2013 where they were slaughtered 4-0. Just weeks ago, FC Porto went to Munich with a two-goal advantage only to surrender six goals at Allianz and lose 7-4 on aggregate.
Fortunately or unfortunately for Barcelona, Bayern Munich comes into the match on a three-game losing streak – the longest such streak of Guardiola's career. That could mean one of two things for their match on Tuesday. Either Bayern is due for a big win, or their struggles continue.
Bayern Munich needs a three-goal advantage in the game to force extra time or to advance to the next round. That means more than likely they will be pushing forward, searching for an early first half goal. That could play right into Barcelona's hands, as they are deadly on the counter-attack. The trio of Lionel Messi, Neymar and Luis Suarez are difficult enough to contain, but if you move men forward and don't have enough defense to get back, the South American trio will pick you apart.
Manuel Neuer is the best goalkeeper in the world, but even he looked human against these guys. Thomas Mueller, Robert Lewandowski, and Phillip Lahm all have to play better to get Bayern on the board early. One goal and doubt could creep into the minds of the Barcelona players. Many players still on the roster remember the 7-0 aggregate defeat to Bayern in 2013 and allowing a couple goals earlier could bleed thoughts of "here we go again…" into their brains.
Ivan Rakitic stymied Thiago Alcantara in the first leg and Thiago will need to up his game on Tuesday if the German Giants are going to advance. The former Barcelona player wants more than anything to show his previous team the mistake they made in transferring him and Tuesday boasts no bigger stage.
Bayern won't get shut out on their home turf like they did in leg one, but Barcelona can taste the finals and searching for their fourth UCL title in the last decade. We like Barcelona to advance.
Prediction: 2-1 Bayern Munich (Barcelona advances on aggregate).
Betting Favorite: Barcelona (-120) (Barcelona -6600 to advance)
The match is set to kick off at 2:45 PM EST from Allianz Arena in Munich, Germany. It can be seen live on Fox Sports 1 in the United States and ITV1 abroad. For those who are unable to make it to a television, you can live stream the match here or download the Fox Sports Go app from your mobile device.
© 2023 Latin Times. All rights reserved. Do not reproduce without permission.