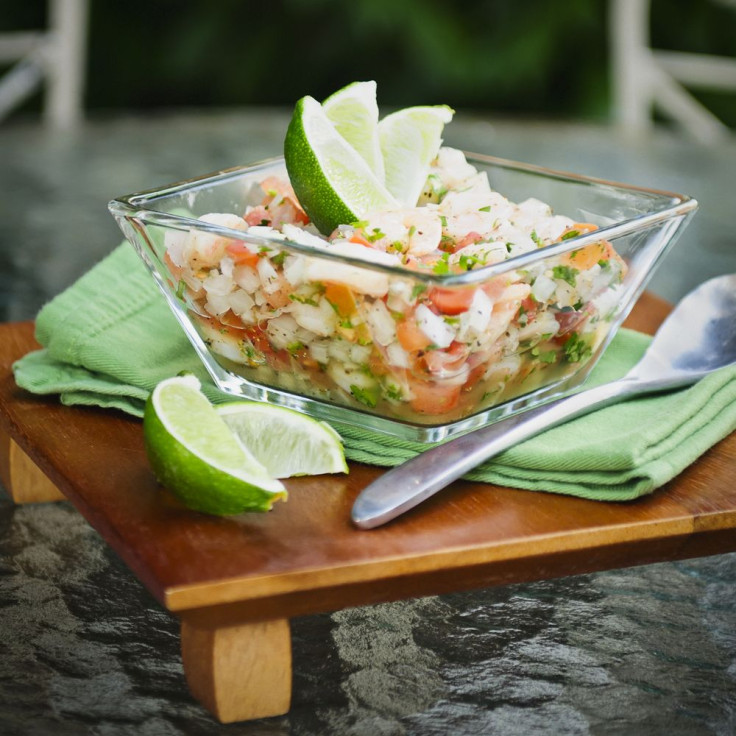 Time to lick your chops and get ready for a culinary journey that will make you drool! Ceviche, a chilled raw fish stew, generally pertains to the technique of softening fish and/or meat in vinegar, citrus, and spices.
It all started with the Moche civilization roughly 2,000 years ago in the South American country of Peru. Ceviche was originally prepared with the juice of tumbo, a passionfruit, and a few side dishes that depend on where this dish is made.
As Ceviche made its way into other countries, different cultures began to experiment with it. Ceviche can be served with tortillas, raw onions, slices of cold potatoes, corn on the cob, nuts, or even popcorn. Yes, you read that right.
Though Ceviche originated in Peru, it quickly gained popularity among other Spanish-speaking countries like Ecuador, Chile, and Colombia, to name a few. It was the Spaniards that brought this delicate dish to America during the 1980s.
Before then, however, when Spanish colonists arrived in Peru around the mid-16th century, they brought citrus fruits with them. These fruits became the essential ingredient and the first step to making Ceviche.
Due to their raw fish specialties, it's no surprise that Japanese culture took to Ceviche, creating a fusion version, which includes a shorter marinating time. The first American restaurant to serve Ceviche was located in Los Angeles. Japanese culinary expert, Nobuyuki Matsuhisa, learned how to prep this dish while living and working in Peru as a chef.
Matsuhisa, the owner of 40 worldwide restaurants, is a celebrity chef known for his Peruvian and Japanese fusion cuisine. Other famous chefs known for creating unforgettable Ceviches include Richard Sandoval, Javier Wong, and José Luis Chávez.
For an authentic Peruvian Ceviche dish, you're going to marinate white fish in lime juice and chili, adding red onion, hot peppers, thin slices of plantains, and wedges of sweet potatoes. It should take you a total of an hour from prep time to cooling time.
Today, you can find an array of Ceviche recipes online, in cookbooks, or being taught as part of many cooking classes. You'll also find it in almost every restaurant serving Spanish meals.
Gather your taste buds, maybe a few friends, head to the grocery store, and pick up your ingredients for a night of delicious concoctions. Or go out and explore the delicious world of Ceviche at a local cevicheria!
© 2023 Latin Times. All rights reserved. Do not reproduce without permission.