Two mine leases in Minnesota that had been granted during the Donald Trump-era have now been canceled by Joe Biden administration.
In 2019, the Interior Department renewed leases of Twin Metals Minnesota for hardrock mineral mining near northeastern Minnesota's Boundary Waters Canoe Area Wilderness, reported The Hill. On Wednesday, in a legal opinion, the department's Office of Solicitor ruled that the department did not properly renew them.
The Obama Interior Department, which was outgoing, had blocked the company's renewal request in December 2016, but the Trump administration reversed the decision in 2018. Twin Metals Minnesota, which is a subsidiary of Antofagasta plc, a multinational mining conglomerate, was first issued leases for the area in 1966. No mineral production has yet taken place at either site. According to environmentalists, mining activity could put the area, which spans about 1.1 million acres, at risk from toxic chemical leaching.
In the Wednesday opinion, principal deputy solicitor Ann Marie Bledsoe Downes wrote that the department "issued Twin Metals' 2019 lease renewals in violation of multiple legal authorities." She wrote that Trump administration officials issued the 2019 renewals through customized legal forms that altered the standard leasing terms. Downes determined that during the process, the Interior Department also did not properly recognize the US Forest Service's consent authority and didn't analyze all possible scenarios in their environmental analysis, as required.
US Secretary of the Interior Deb Haaland also said in a statement that after a careful legal review, they found the leases were "improperly renewed in violation of applicable statutes and regulations," and so they were "taking action to cancel them."
Praising the department's decision, representative Betty McCollum said in a statement the Boundary Waters is a national treasure that belongs to all Americans, and she is "absolutely committed to ensuring its watershed will be permanently protected." According to her, some places are too special to mine, and "it is our obligation to ensure these unique and valuable lands and waters remain intact for generations to come."
Meanwhile, Twin Metals said in a statement that the decision taken is "not about law; this is a political action intended to stop the Twin Metals project without conducting the environmental review prescribed in law." The company added that they have proposed a "world-class underground copper, nickel, cobalt and platinum group metals mine that deserves to be evaluated through the established environmental review process."
After Donald Trump became the President, Antofagasta heavily increased its lobbying in Washington, D.C, spending upwards of $900,000 to advocate for the leases to be opened again. Around that time, Andrónico Luksic, whose family controls Antofagasta, entered into a private financial arrangement with Trump's daughter Ivanka Trump and her husband Jared Kushner, according to The American Independent.
In December 2016, Luksic bought a house worth $5.5 million in the high-end neighborhood of Kalorama in Washington, D.C. A month later, when Trump took office, Ivanka and her husband rented and moved into the house. In 2019, Richard W. Painter, who worked as ethics chief under former President George W. Bush, said that the arrangement made it look like Luksic was "trying to influence" the administration on its mining decision by aligning himself with Ivanka and Kushner.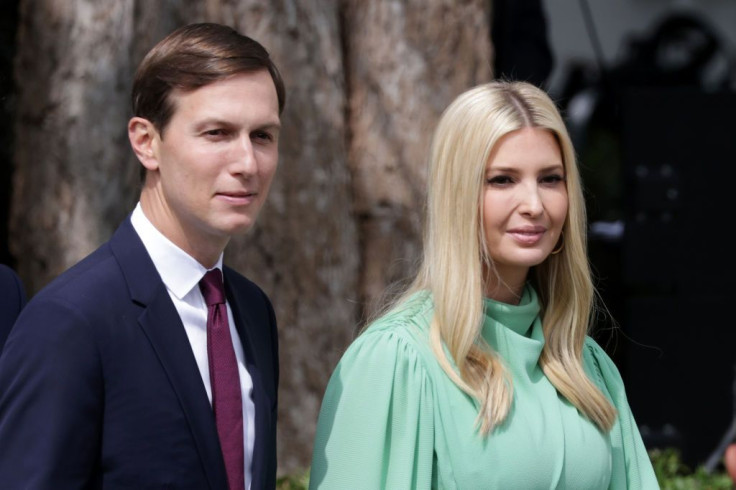 © 2023 Latin Times. All rights reserved. Do not reproduce without permission.