While Donald Trump is reportedly making efforts to return to the White House, his daughter Ivanka might also run for President.
During Trump's four-year term as the US President, Ivanka worked closely with him. She was the director of the Office of Economic Initiatives and Entrepreneurship apart from being a senior advisor in Trump's administration. She could be planning a bid for power herself, believes Marissa Velez, who worked with the former First Daughter on her fashion label for three years.
Velez said in January last year that she doesn't think Ivanka, who now stays in Miami, will try to get back into New York society. According to her, Ivanka is "not just going to walk away from the White House and say 'Cool, that was a great four years, I learned a lot.'" Velez feels that fashion was just another way for Ivanka to get the Trump family into a "more powerful position." She noted that ultimately, power for Ivanka's family was "all she wanted. Which is why I think she'll one day run for President."
Meanwhile, Ivanka has been spending quality time with her husband Jared Kushner and their kids. The couple was spotted leaving Miami Sunday, according to Daily Mail. She protected her eyes from the rays of the sun by wearing dark sunglasses. She was seen donning a black top, dark blue jeans and black boots. Their destination was not immediately known, but the puffer vest worn by Kushner suggested that the two might be flying to New York where people are braving the cold.
This comes after Ivanka was seen enjoying the Florida sun during a walk with Kushner, their kids and her in-laws Saturday, reported Daily Mail. Her husband's parents, Charles and Seryl Kushner, were seen having a good time with their grandkids -- Arabella, Joseph and Theodore.
Ivanka enjoyed the family walk the same day her father was holding his first rally of 2022 in Arizona. During the rally, Trump continued to claim the 2020 Presidential election in which he lost to Joe Biden, was stolen from him. He even pushed a conspiracy theory that the Jan. 6, 2021 rioters were "Federal Bureau of Investigation (FBI) agents."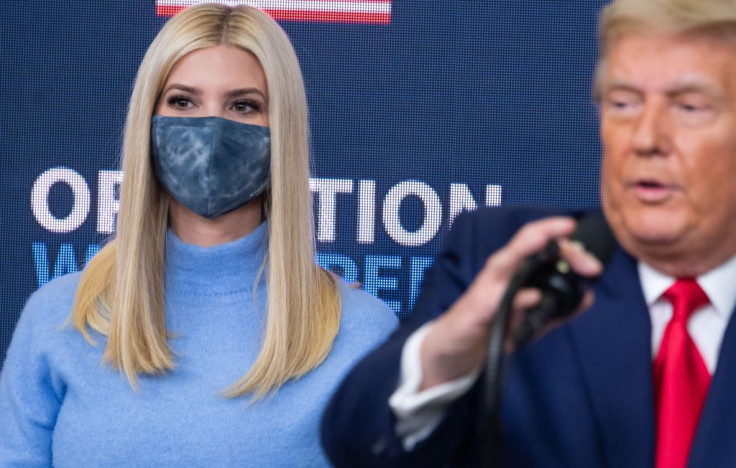 © 2023 Latin Times. All rights reserved. Do not reproduce without permission.