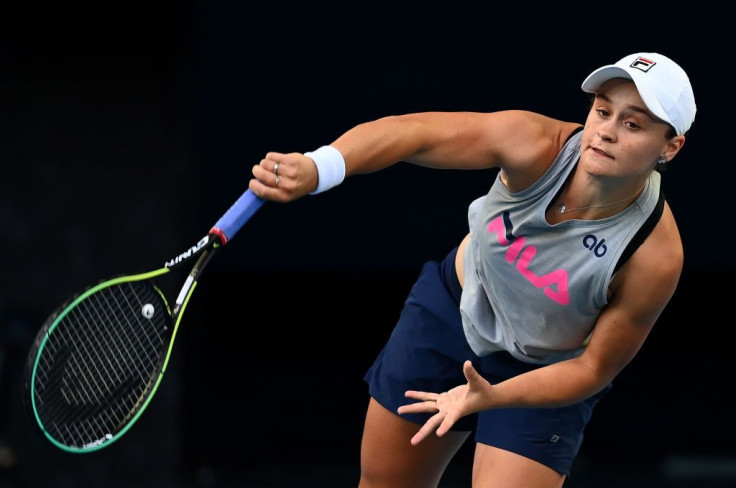 Earlier this week, Forbes rolled out its ranking list of money-making athletic mavens who seem to have dropped Aussie world No.1 Ashleigh Barty. Forbes just released its list of highest-paid female athletes in the world with women in tennis dominating the top 5 ranks.
The 25-year-old who just bagged the Wimbledon in 2021, has gone down 4 notches from the No. 4 spot, becoming the 8th highest-paid female athlete this year. Her estimated total earnings from her winning titles have raked her $6.9 million as she enjoys basking in the top spot as reigning Wimbledon champ.
Who is Ashleigh Barty?
Ash Barty was born and raised in Ipswich, Australia, and continues to live there to this day. She started hitting tennis balls at the age of four when her parents introduced her to the sport. At only 12 years old, Barty was already playing with adults.
Is Barty married?
Barty just got engaged to her long-time boyfriend, Australian golfer Garry Kissick on Nov. 23, 2021. The couple met in 2016 when Barty came to tee off on the greens at a golf club in Brisbane.
When Did Barty start her professional career?
As a 14-year-old, Barty embarked on her professional athletic career in 2010. She was world No. 2 junior and brought home the Wimbledon girl's singles trophy title in 2011. At the age of 18, she took a break from tennis and pursued professional cricket for two years. She returned to the courts in 2016.
How many titles has Barty won?
Ash Barty has 13 titles in her name including five she bagged in 2021 with one recent victory in Cincinnati. Her first-ever title was in Kuala Lumpur in 2017.
She is known to be quite attached to her roots and carried her country's pride all the way to the 2019 French Open when she won her maiden Grand Slam and became the first Australian to win in Paris since Margaret Court in 1973. She also became the first Australian to become world No.1 in June 2019.
Ash Barty's net worth
After becoming the Wimbledon Championship last year, Barty is now reportedly the betting favorite in this year's Australian Open.
Ash Barty net worth She has made $3.9 million on-the-field earnings and raked in $3 million off-the-field in 2021. In the Western and Southern Open held in Cincinnati last August, Barty made off with $255,220 after claiming victory. On the other hand, her male counterpart in the tournament, Alexander Zverevm took home $654,815.
Should she win the 2022 Australian Open, Barty is expected to bring home about $2 million.
Barty's female rivals continue to rake in greenbacks with Naomi Osaka ringing in to be the highest-paid female athlete in the world. The four-time Grand Slam champion topped Forbes' list once again having made $57.3 million in 2021, $2.3 million of which were her only winnings on the field. Osaka's huge chunk of earnings comes from her pre-tax endorsement portfolio with 10 brand partners over the last years including Louis Vuitton and Tag Heuer.
Taking the no.2 spot is Serena Williams with $45.9 million. The 40-year-old remains a big draw for partner brands and advertisers who now capitalize more on her image than her court playtime. Williams has been a fixture for brands such as Nike and Gatorade and has explored her business horizons to about 60 startups through Serena Ventures. Out of her total earnings, she has only made $0.9million on the field while plummeting to 41st in the women's tennis rankings.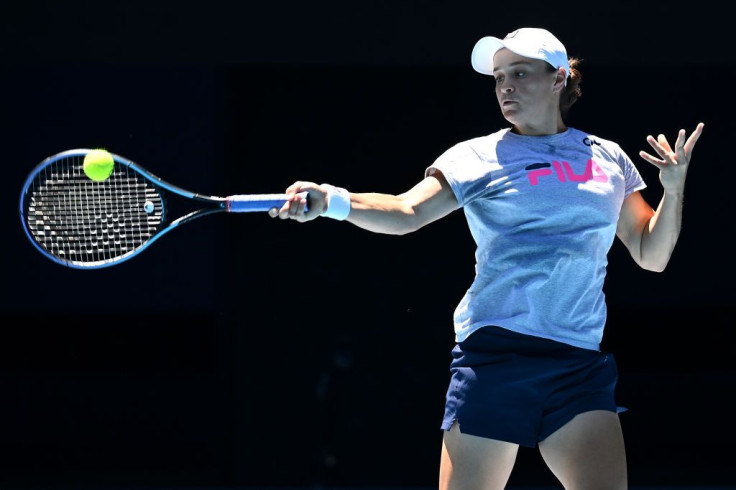 © 2023 Latin Times. All rights reserved. Do not reproduce without permission.