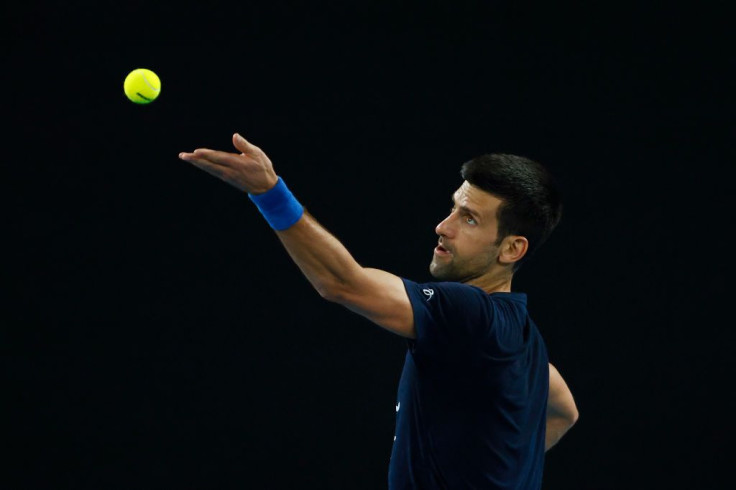 Serbian tennis player and World No. 1 Novak Djokovic's destiny to play in the Australian Open remains under the spotlight. Djokovic was stranded at a Melbourne airport on Jan. 5, after which Australian Border Force canceled his visa, risking his chance to defend his 2021 Australian Open title.
Djokovic also faces the possibility of deportation due to being unvaccinated as Australia is currently under a high spike of COVID-19 cases after strict restrictions.
What happened after Djokovic arrived in Australia?
He was left stranded at a Melbourne airport, his visa was canceled and he was reportedly taken to a government detention hotel stopping his departure on an outbound flight
Djokovic also claimed that his agent made an "administrative mistake" on his Australian travel declaration, as they ticked the incorrect box, declaring "No" to: "Have you traveled or will you travel in the 14 days prior to your flight to Australia?" which might influence Australian immigration minister Alex Hawke to cancel his visa.
What will happen if Australia cancels his visa once again?
Hawke's office is still deciding whether Djokovic will be granted a visa to play in the Australian Open.
If they confirm to cancel his stay for the second time, Djokovic's legal team is expected to file an injunction that would be forwarded back to Federal Court, which could take some time to process. Djokovic could compete in the Australian Open in the meantime, however he also might have to return to a detention facility during the legal proceedings depending on how things will pan out.
If he is officially deported, he might not be allowed to reapply for an Australian visa for three years and might have no other chance to win the Australian title.
Djokovic disobeyed Serbia's COVID-19 protocol?
Djokovic is said to have appeared at public events in the days after testing Covid-positive despite Serbia's mandatory 14 days of self-isolation.
On Dec. 17 he attended a ceremony to unveil a stamp in his honor. Then, on Dec. 18 he reportedly took part in an interview and photoshoot in Belgrade. He was also photographed on Dec. 25 roaming the street.
How are Australians and Serbians reacting?
After winning the court battle, many people felt that the officials were biased toward Djokovic since Australians had experienced almost two years of strict border controls during the pandemic. Meanwhile, Djokovic's fans in Serbia organized rallies in order to show support and sympathy for him, mainly aiming to be heard by the country's politicians.
Djokovic previously won the Australian Open tournament nine times. This year's tournament begins on Jan. 17 in Melbourne. Tournament officials reportedly included Djokovic in the tournament draw on Thursday, and he is expected to play against fellow Serb Miomir Kecmanovic.
Timeline
Nov. 18: The Australian government granted Djokovic a temporary entry visa. He was said to have applied for the visa sometime in October or November 2021.
Dec. 16: He took a rapid antigen test which resulted in a negative. Being more cautious, he also took a PCR test which came back as positive later that day.
Dec. 22: According to Djokovic's affidavit, his second PCR test returned negative.
Dec. 30: Djokovic received a medical exemption from Tennis Australia, permitting him to enter Australia without Covid vaccination or quarantine as he has just recovered from the virus.
Jan. 1: Djokovic's team submitted his travel declaration to the Australian Ministry of Home Affairs, notifying them that it has been cleared for quarantine-free arrival.
Jan. 2: He was given a border travel permit from the Victorian government.
Jan. 4: He flew from Spain to Melbourne via Dubai.
Jan. 5: Djokovic arrived in Melbourne almost midnight.
Jan. 6: The Australian government canceled his visa. Djokovic was taken to a temporary detention facility at the Park Hotel in Melbourne.
Jan. 10: Djokovic's hearing began, the judge decided to quash the cancellation of his visa and ordered his release from detention. However, Hawke has the right to cancel Djokovic's visa once again.
Jan. 13: The Serbian player awaits for the ruling which will decide whether he can remain in Australia and compete in the tournament.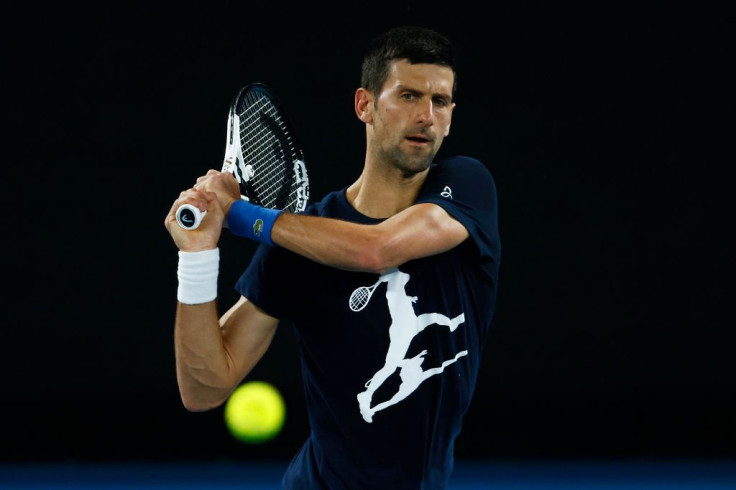 © 2023 Latin Times. All rights reserved. Do not reproduce without permission.