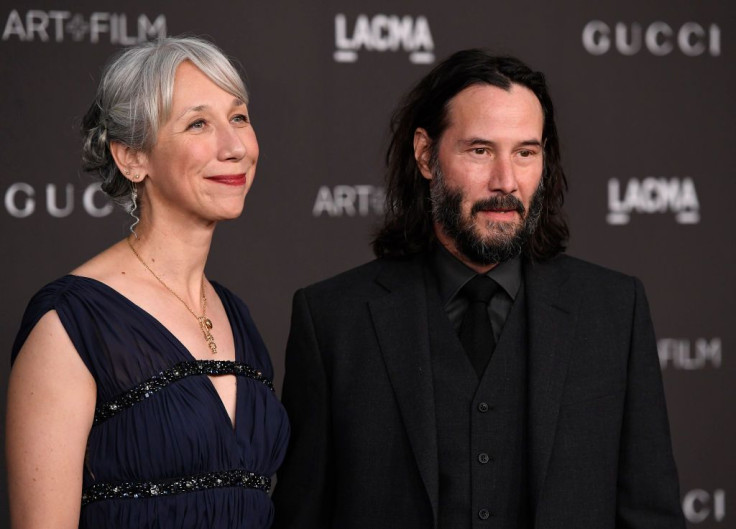 Keanu Reeves' girlfriend Alexandra Grant is a veteran artist who has been active in the field for years. Her name started appearing in headlines after she showed up at the red carpet of the LACMA Art + Film Gala, holding hands with the "John Wick" superstar, just last month.
It especially became big news worldwide because Reeves has been known to be single for years and women around the world consider him as the most eligible bachelor. Thus, when their relationship was confirmed, articles about Grant were published and the media has been desperately trying to get know more about her.
As the new girlfriend of the beloved Keanu Reeves, the persistent fascination with Grant continues. On Dec. 5, Grant shared a screenshot of Newsweek's article about breast cancer's link to hair dye and hair straighteners and she shared her opinion about the report.
While writing about what she thinks of it, she eventually revealed that she used to color her hair too because her hair started turning gray in her early 20s. Grant then mentioned when she stopped coloring her mane and just let it grow in its natural shade.
"Wow. Today's news...The numbers are staggering, especially for womxn of color," she wrote. "I went gray prematurely in my early 20's and dyed my hair every color along the way until I couldn't tolerate the toxicity of the dyes anymore. In my 30's I let my hair turn "blonde."
Most of her Instagram followers agreed with her decision to let her hair grow naturally and they showed their support by telling her that she looks great in silver or gray shade. Others also expressed their shock after seeing Newsweek's headline that Grant shared and agreed that chemicals in the salon could really be toxic especially if overused.
Finally, Alexandra Grant concluded her post by writing, "I love and support that every womxn can choose how she wants to look at every age. But/and, if womxn are perishing from beauty standards then let's talk about those beauty standards. Love to all womxn!'
According to The Daily Mail, Keanu Reeve's girlfriend wrote "womxn" instead of "women" because she was trying to make it all-inclusive. She was not just talking about natural born women but trans women, as well. Plus, she wanted to convey that women are not the extension of men.
© 2023 Latin Times. All rights reserved. Do not reproduce without permission.