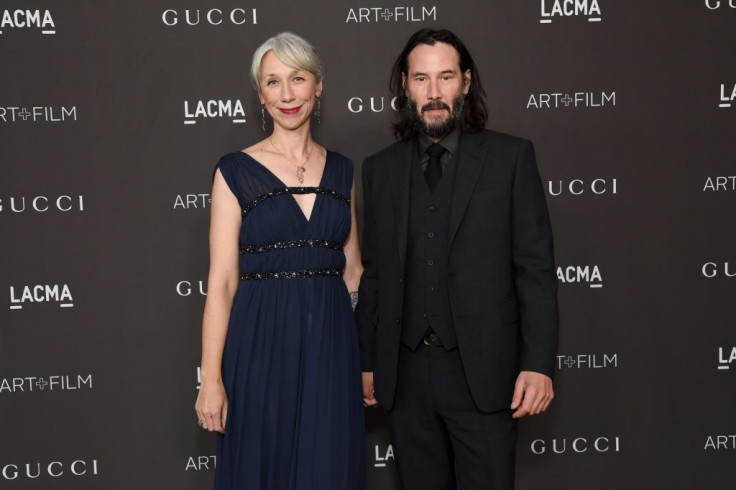 Anyone who knows Keanu Reeves is aware of how the actor likes to keep his private life under wraps. So, imagine our surprise when Keanu Reeves, 55, made a grand entrance at the LACMA Art + Film Gala Presented By Gucci in Los Angeles, holding hands with business collaborator Alexandra Grant. The love birds didn't let go of each all night as they exchanged loving glances without being afraid of who might see them.
After being acquaintances for nearly a decade, Keanu collaborated with Alexandra on the books Ode To Happiness (2011) and Shadows, the duo started dating only a year ago. The couple is also business partners, having a publishing house X Artists' Books.
A source, close to the couple, also shared: "Keanu wants to openly share his life with her. He is extremely happy and grateful to have Alex in his life."
As Keanu Reeves embarks on this new chapter in his life, let's take a look back at actor's romantic history and all the ladies he has dated.
Claire Forlani
Rumours of them dating and getting engaged were rampant between 2004 and 2006. But Keanu always laughed off the rumours with a classic "We are just friends."
Jennifer Syme
Reeves had a pretty serious relationship with the actress and the couple was even expecting their first child. But tragedy struck and their daughter, Ava, was stillborn at eight months in January 2000. Reportedly, their relationship couldn't withstand the loss of their child and they split up. Though the couple remained on good terms, the hopes of them ever reconciling were dashed when on April 1, 2001, Syme lost control of her car and died in an accident.
Soffia Cuppola
The pair reportedly dated for a brief period of time in 1992 when Reeves met the upcoming director, Soffia on the set of Bram Stoker's Dracula, directed by her father, Francis Ford Coppola.
Jill Schoelen
This was another on-set romance, where the pair met during the filming of one of Reeves' first films, Babes in Toyland. If rumours are to believed, the couple dated for almost three years.
© 2023 Latin Times. All rights reserved. Do not reproduce without permission.