The U.S. Congress will probably not legalize marijuana this year despite the optimism of the cannabis community that the prohibition of the leaf in the Land of the Free will be good as dead by the end of 2019. A key congressional committee is set to hold a historic vote on a bill to end the federal prohibition of the substance next week.
The plan is reportedly for the legislation, sponsored by House Judiciary Committee Chairman Jerrold Nadler, to remove cannabis from the Controlled Substances Act and set aside funding to start repairing the damage of the war on drugs. This and the marijuana reform that the U.S. has gone through over the past several years have convinced marijuana advocates that they have a fighting chance at getting marijuana legalized before this year ends.
Next week, the House Judiciary Committee will debate a cannabis-related bill called the Marijuana Opportunity, Reinvestment, and Expungement (MORE) Act, which currently has 55 sponsors and aims to make marijuana as legal nationwide as alcohol. If this bill is passed, it will "decriminalize cannabis to provide for reinvestment in certain persons adversely impacted by the War on Drugs, provide for expungement of certain cannabis offenses, and other purposes."
While the bill sounds decent and will basically give every state the right to set up their own marijuana laws without being touched by the federal government, Forbes has noted that the chances of this bill going the distance and becoming a law eventually is very slim.
The publication notes that the bill may be well-received when it goes before the committee on Wednesday, but the fact that it's dealing with the same Congress that has been a failure in pot reform since the beginning of the year makes it almost impossible for the bill to come to fruition.
"Sure, the Democratic-controlled House has done an admirable job getting the cannabis issue more floor time than any other Congress in history, but the Senate is still so stagnant on weed that it would take a Christmas miracle for the MORE Act to so much as receive a second of its consideration," notes Forbes.
The publication notes that the Secure and Fair Enforcement (SAFE) Act, which also aimed to further the agenda of the marijuana movement, was pushed through earlier this year by the House but has remained in a dark closet in the upper chamber, waiting for Senate Majority Leader Mitch McConnell to get it moving. But since McConnell has always been on the fence about weed, she might not get this bill put to a vote anytime in the near future.
According to Forbes, what the U.S. needs to legalize marijuana is not just votes from the Congress, but a unified effort on Capitol Hill. Unless that happens, the MORE Act will most likely suffer the same fate as the SAFE Act.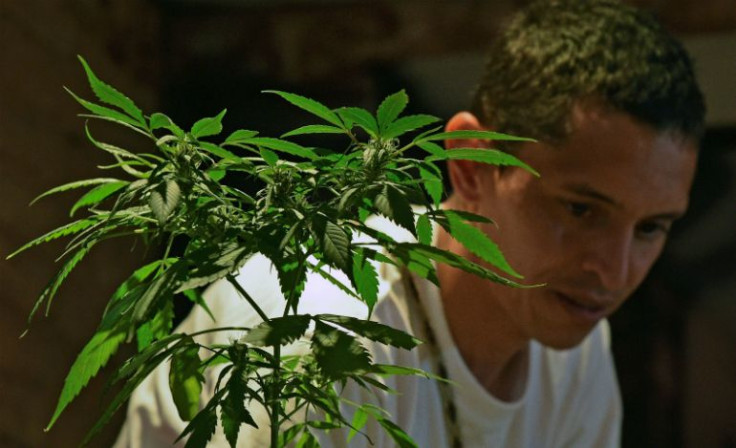 © 2023 Latin Times. All rights reserved. Do not reproduce without permission.