While social media was flooded with "Happy Father's Day" messages last weekend, not all Donald Trump's children showed the same excitement on the occasion. Only two of Trump's five kids wished him on social media on Sunday.
His youngest daughter, Tiffany Trump, posted two photos of her and the former president. "Happy Father's Day, Dad! I'm so grateful for your boundless love, hilarious sense of humor, and for always believing in me!" she wrote.
His oldest son, Donald Trump Jr., shared an image of them in the Oval Office. "Happy Father's Day dad, and the same to all the amazing dads and father figures out there," Trump Jr. wrote. The former first son also tweeted, "Happy Father's Day!!! To all the good dads out there you're amazing. Keep it up and have an awesome day with your families."
But some wondered why he didn't put in a personal message about his own father. "I notice you said 'good dads,' no message for your own father?" one tweeted. Another wrote, "Wishing a happy Father's Day only to the good dads in the place your dad can't read it? Damn that's cold, Junior."
Trump also has sons Eric Trump and Barron Trump, as well as daughter Ivanka Trump.
In her 2018 memoir, "Raising Trump," Trump's ex-wife Ivana Trump mentioned how the former President reacted when she suggested naming their firstborn son Donald Jr. "What if he's a loser?" Trump said, according to Ivana, reported People.
During a 2005 appearance on the "Opie And Anthony Show," Trump said changing his children's diapers was just "not for him." "There's a lot of women out there that demand that the husband act like the wife and you know there's a lot of husbands that listen to that… I'm really like a great father but certain things you do and certain things you don't. It's just not for me," the former POTUS said.
Meanwhile, Trump, who is banned from Twitter and Facebook, on Sunday sent a Father's Day message to his political adversaries via a statement. "Happy Father's Day to all, including the Radical Left, RINOs, and other Losers of the world. Hopefully, eventually, everyone will come together!," the statement read, as reported by New York Post.
The Trump Organization also posted a Father's Day message, which was accompanied by an image of the 75-year-old and his sons, Donald Jr. and Eric.
"Today we celebrate the many incredible fathers throughout our Trump Organization family. Happy Father's Day to you!," the tweet read.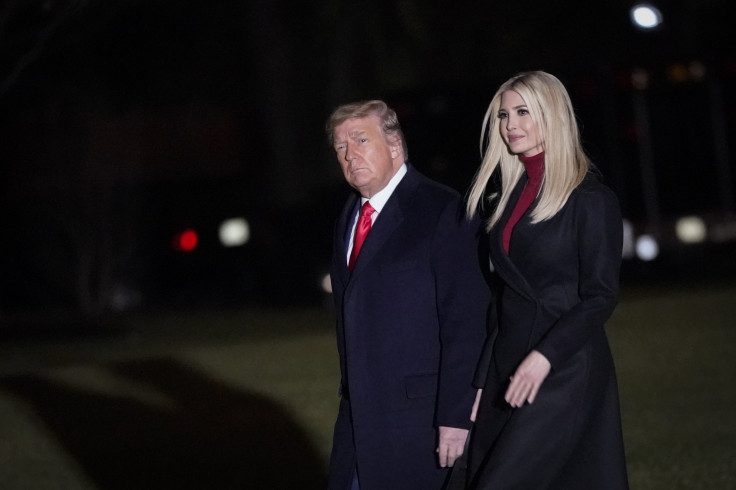 © 2023 Latin Times. All rights reserved. Do not reproduce without permission.