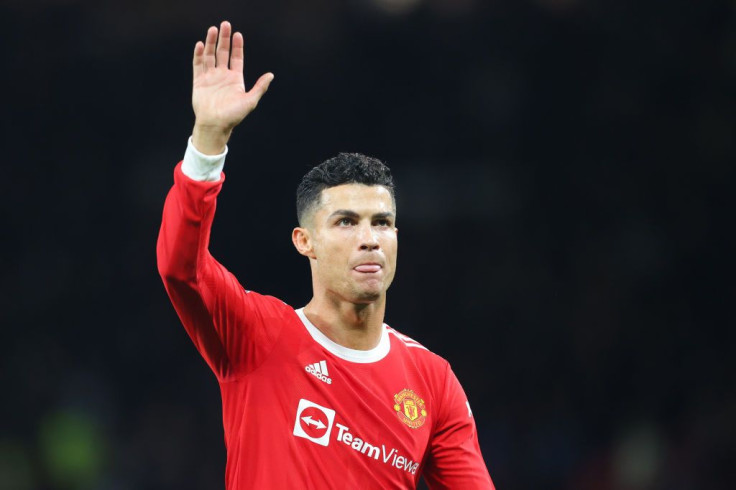 Manchester United key player Cristiano Ronaldo suffered from a hip injury, leaving him missing from Monday's match with Aston Villa in the FA Cup.
The Red Devils reportedly decided not to risk Ronaldo against Aston Villa after the striker complained of a hip injury and minor muscle problems over the last couple of days. Ronaldo was not present in the match for the FA Cup third-round tie.
Phil Jones and Jadon Sancho were also ruled out because of minor injuries. Edinson Cavani was said to lead the line in Ronaldo's absence, while Marcus Rashford was also back in the side. "I wouldn't say they are injured but they have muscular problems," Ralf Rangnick told MUTV of Jones, Sancho and Ronaldo.
"I spoke to Cristiano yesterday before training and he said he'd had some problems for the last couple of days, spine minor problems and in the end we decided it would make more sense not to take any risks in a cup game that could last 120 minutes. With Phil Jones, he's having some minor problems with his calf, in a cup game tonight it doesn't make any sense. With Jadon, he was supposed to be in the quad, he had some issues with hamstring on both sides so it doesn't make sense to take any risks," he added.
Also, the captain, Harry Maguire, is still absent. He also missed the defeat to Wolves. However, Rangnick hopes to have him present this weekend. According to the interim boss, Maguire is suffering from rib contusion.
Man Utd failed to progress past the quarter-final stage of the competition, but the team would be hoping to go all the way this season. To defeat Aston Villa at Old Trafford will be their first attempt at making their plans happen, which they did, Villa was defeated 1-0 to Man Utd in the FA Cup 3rd Round.
The club made five changes from the team that lost to Wolves, Diogo Dalot, Victor Lindelof, Fred, Bruno Fernandes and Rashford coming on the field. In contrast to that, Aaron Wan-Bissaka and Nemanja Matic have been dropped outside the match. Man Utd's next game is on Saturday, against Villa once again in the league.
Rangnick said, "The first half against Wolves we didn't get hold of the ball so this will be the most important tonight. In the pressing zone we try to dominate the game and play much more compactly and aggressively."
© 2023 Latin Times. All rights reserved. Do not reproduce without permission.