The American widow of the late prince Nicolò Francesco Boncompagni Ludovisi is now selling the palatial and historically-significant house that she has been living in for over 18 years, hoping that it finds a home with someone who will preserve its history.
Rita Jenrette, also known as Her Serene Highness Rita Boncompagni Ludovisi, Principessa di Piombino, XIII will be selling the estate known as Villa Aurora in Rome for an opening auction price of over $535 million dollars, Reuters reported.
The villa is home to historic, one-of-a-kind artworks from master artists during the Renaissance, from a Michelangelo statue in the garden to an original Caravaggio oil-on-plaster painting "Jupiter, Neptune, and Pluto," which is the only one of its kind in the world, according to the New York Post.
The house also contains over 150,000 historic letters and documents from historical figures like Marie Antoinette and Louis XVI, and a rosewood table that once belonged to Pope Gregory XIII, the creator of the Gregorian calendar.
Jenrette, who owns 50 percent of the house, has been working hard over the years to preserve the villa, securing an $11 million grant from the government to preserve the residence, as well as going on speaking tours in universities to increase interest in the history of the palace.
"There's so many things underneath the ground here, you have no idea," Jenrette said about the home. "There are more paintings to uncover and more secrets. In the late 16th century, Galileo Galilei was here and he gave a telescope to my husband's family. It's here. I know where it is. But we have to uncover it."
Jenrette, a Texan native who worked as the director of research of the Republican National Committee, was married to former Congressman John Jenrette before becoming a real estate mogul, selling Donald Trump the General Motors Building in New York for $800 million.
After the death of Nicolò Ludovisi, she is currently dating restaurant owner Nello Balan and hopes to continue to advocate for the home even after it is sold.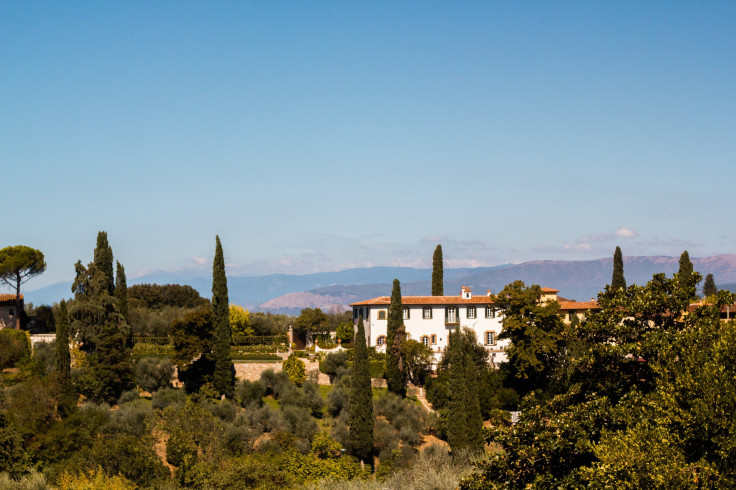 © 2023 Latin Times. All rights reserved. Do not reproduce without permission.