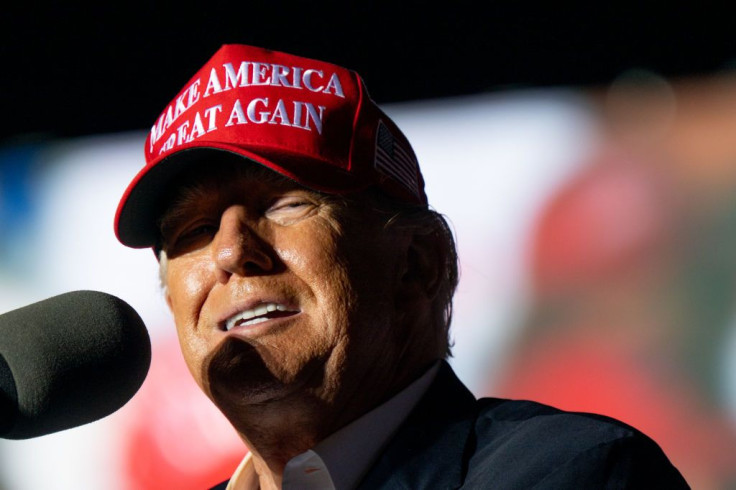 As speculations swirl over the potential return of former Donald Trump to Twitter which infamously banned him after the January 6, 2021 attack on the Capitol, the former president broke his silence on the takeover of Elon Musk of the influential social media network.
According to news.com.au, Trump said on Friday on his account on his Truth Social platform that he is very happy that Twitter is now in sane hands, adding that it "will no longer be run by Radical Left Lunatics and Maniacs that truly hate our country."
"Twitter must now work hard to rid itself of all of the bots and fake accounts that have hurt it so badly. It will be much smaller, but better. I LOVE TRUTH!" he added.
The report also said that Trump claimed his Truth Social was "bigger than all other platforms."
"TRUTH SOCIAL has become somewhat of a phenomena," he said. "Last week it had bigger numbers than all other platforms, including TikTok, Twitter, Facebook, and the rest. It also looks and works better to my eye," he added.
Meanwhile, Musk addressed fevered speculations in a tweet on Friday about mass reinstatements of banned accounts.
"Twitter will be forming a content moderation council with widely diverse viewpoints. No major content decisions or account reinstatements will happen before that council convenes." he wrote.
The Wall Street Journal said that major brands have threatened to pause their advertising on Twitter if it would restore Trump's account.
However, Musk told the advertisers on Thursday that Twitter "cannot become a free-for-all hellscape, where anything can be said with no consequences," adding that it should be "warm and welcoming to all."
In April, a report from Fox News said that Trump would not return to the platform even if Musk took over.
"I am not going on Twitter, I am going to stay on TRUTH," Trump told Fox News. "I hope Elon buys Twitter because he'll make improvements to it and he is a good man, but I am going to be staying on TRUTH."
Trump was banned from using Twitter in January 2021 in the wake of the Capitol riots while still the US president.
© 2023 Latin Times. All rights reserved. Do not reproduce without permission.