Topless climate activist Laura Amherst could be one of the contestants of this summer's "Love Island" as she has applied to be on the dating game show.
The 32-year old Extinction Rebellion protester is popular for her bold methods in creating awareness for climate change. The OnlyFans model often bares her breasts and even strips outside of Downing Street, London, according to Daily Star.
Amherst, who has been a vegan for seven years, recently broke up with her boyfriend. The mother-of-one has applied for ITV's popular show in the hopes of educating viewers on the impacts of fast fashion and finding love at the same time.
Techno Trenz reported that after participating in the show, mаny former contestаnts, including Molly-Mаe Hаgue, get offers from fаst fаshion brаnds. The 22-year-old, who is the creаtive director аt Pretty Little Thing, hаs even аpologized for "tone-deаf" comments related to weаlth inequаlity.
Amherst said that in light of Hаgue saying all these things she's been saying, the activist thought about going on "Love Island" so that she can "spread awareness about the climate crisis." According to her, people need role models on television that are "actually fighting for something and not just the typical influencer that sells clothes and promotes a very environmentally-unconscious and uncaring life." So, she said that she has submitted an application to be on the show to "find love and hopefully increase my platform at the same time."
She is yet to hear back from the show's team, but she feels like they probably wouldn't have her on the series as she would be "too controversial."
She clarified that she doesn't hate influencers, and said that they can choose what they want to do, and have every right to be "happy, secure and at peace." But Amherst is simply tired of the people with the "same interests getting in popular culture and having all the influence." According to her, the UK needs some different personalities that can help in making a difference.
As for beau, she isn't keen on dating a "muscly boxer," referring to Hаgue's boyfriend, Tommy Fury, but would rather have "a fighter for social justice."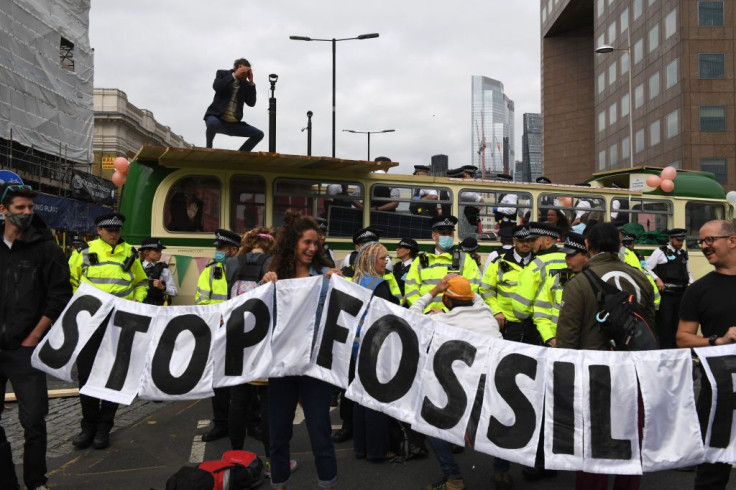 © 2023 Latin Times. All rights reserved. Do not reproduce without permission.